NEWS
'Austin Powers' Actor Verne Troyer Dead at 49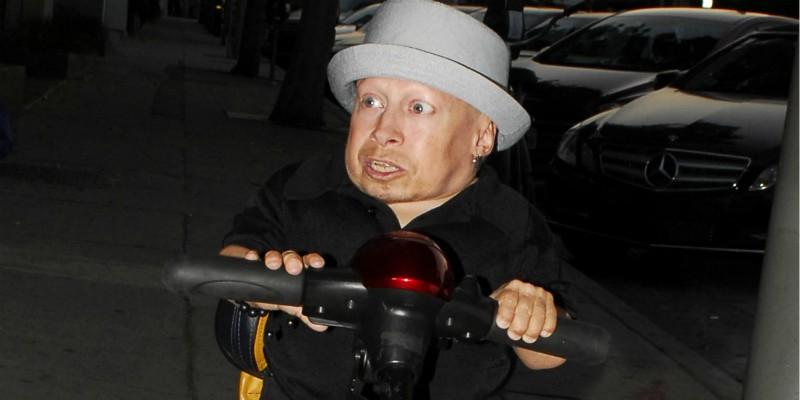 Verne Troyer has passed away.
In a statement on his Instagram from Saturday, April 21st reads, "It is with great sadness and incredibly heavy hearts to write that Verne passed away today. Verne was an extremely caring individual. He wanted to make everyone smile, be happy, and laugh. Anybody in need, he would help to any extent possible. Verne hoped he made a positive change with the platform he had and worked towards spreading that message everyday."
Article continues below advertisement
Adding, "He inspired people around the world with his drive, determination, and attitude. On film & television sets, commercial shoots, at comic-con's & personal appearances, to his own YouTube videos, he was there to show everyone what he was capable of doing. Even though his stature was small and his parents often wondered if he'd be able to reach up and open doors on his own in his life, he went on to open more doors for himself and others than anyone could have imagined. He also touched more peoples hearts than he will ever know."
"Depression and Suicide are very serious issues. You never know what kind of battle someone is going through inside. Be kind to one another. And always know, it's never too late to reach out to someone for help."
Earlier this month, the beloved actor was sent to the psych ward after a disturbing 911 call was made Monday night involving the Austin Powers star, RadarOnline.com reported at the time. Verne, famous for his role as "Mini Me" reportedly became suicidal and police were rushed to his North Hollywood home.
"Mini Me is being held in the psych ward for evaluation," a North Hollywood police offer exclusively told Radar. "He was taken in around 7:30 last night." According to reports, the 49-year-old was extremely upset and was drinking heavily at the time.