NEWS
VIDEO: Adam Brody Tells Kristen Stewart To Quit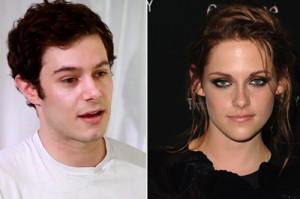 Kristen Stewart's former In the Land of Women co-star Adam Brody doesn't have a lot of sympathy for the now huge Twilight star. In fact, Adam tells Kristen that if she can't handle the fame then she can just get out!
OK! GALLERY: KRISTEN STEWART FLAUNTING ALL THE TRENDS!
Adam sat down for an interview with Diablo Cody on her new web show, Red Band Trailer.
"Do you enjoy being famous, or do you wish you could just be an actor apart from that, a la Kristen Stewart?" Diablo asked Adam, whose recent work includes the upcoming film The Romantics.
Article continues below advertisement
OK! NEWS: BREAKING DAWN BIRTH SCENE & 3-D STILL BEING DEBATED
"It's a shame because at certain times it's amazing. I don't really give a s**t about the Lakers but if you did you could have nice seats – there are plenty of perks. It's only gotten worse being a celebrity," Adam said. "But at the same time I don't have a lot of patience for people who moan about it too much 'cause there are many things you could do and you know you mentioned... Kristen and it's like quit, f***ing quit. You don't need to be an actress. If it's that much of a problem, there's the door."