NEWS
Vinny Mans Up and Snooki Is Happy: 'Jersey Shore' Recap, Season 6, Episode 11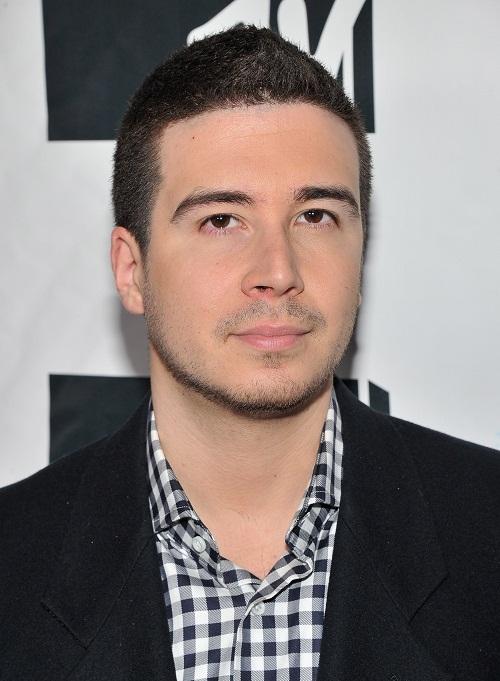 Apparently, the producers of Jersey Shore loved Paul "DJ Pauly D" DelVecchio's "Awk-ward!" as much as we did, because they used it as the title of this episode. And a fitting title, it was.
Vinny Guadagnino and Jionni LaValle finally had a real conversation, and it was awkward. Jenni "JWoww" Farley told Jionni he needed to come around more, and it was awkward. Mike "The Situation" Sorrentino tried for the 47th time to apologize to Nicole "Snooki" Polizzi, and it was awkward. Mike, Ronnie Magro-Ortiz and Pauly went to the tanning salon and saw Paula, and it was awkward. Paula made like the tenth grade and gave Mike a note, and it was awkward (more on that in a minute). Sammi "Sweetheart" Giancola locked the guys out on the deck in an effort to be funny, and it was awkward. Deena Cortese was there too, and it was awkward.
Article continues below advertisement
We're glad we finally got to see Vinny and Jionni have their man-to-man talk, although it was hardly worth all the teasers. We liked Vinny interrupting JWoww scolding Jionni's baby-daddy skills. (Aw, because now they're friends, see?) Jionni's baby-daddy skills have been a subject of contention all season. We've heard various cast members complain that Jionni's never around. We've heard Snooki whine about Jionni's softball hobby. We don't want to be pro-deadbeat-dad or anything, but it just does not seem to us like Jionni is in any danger of earning that kind of label. Has it occurred to anyone that perhaps he just does not want to be on camera? If you're reading this, Jionni... it's OK. We know.
OK! GALLERY: SNOOKI AND JWOWW SHOP UP A STORM AS THEY FILM NEW SEASON OF SNOOKI & JWOWW IN JERSEY CITY
Now about Paula. Paula, Paula Paula... what are we going to do with you? Paula sets up her ex-boyfriend's tanning bed and slips him a note, which he says he will not read until he gets home. Liar! He has Vinny read the note out loud. We forgive him for this, because it made us decide that if ever there is anything to be read aloud in all the world, Vinny is the man for the job. He struggled not to laugh ("LOL... she did not just write LOL in the note.") and pointed out all the misspelled and completely missing words in the note ("She forgot to write 'me.'"), but he soldiered on and got through it. ("Heart. Paula.")
Article continues below advertisement
Despite the note's missing words, misspellings and use of Internet chat acronyms, Mike's feelings seem to have been stirred. He knows he will see Paula later at the club. She has told him she has a "nice outfit" for the occasion.
Paula's nice outfit: white denim cutoffs; the shirt Jennifer Love Hewitt wore in Can't Hardly Wait, cut in half; and the white headband you wear when you wash your face.
We've been cutting Paula slack for a long time, but we don't know if we can forgive what happens next: she makes us side with The Situation.
Article continues below advertisement
While all this was happening, Vinny and Nicole were riding scooters on the boardwalk, pretending to be 80 years old. When Snooki is an old lady, her name will be Karen. We don't know why. Someone calls Snooki "fat" as they roll by and Vinny, knight on a shining Rascal, backs up to yell at him. We considered making a list of our favorite moments of Jersey Shore's final season, and then we realized they would probably all involve Vinny. And then we thought, who cares, Vinny's the best anyway, let's do it.
Now, because the show is almost over Snooki's having a baby in two months, the guys decide to bond with Jionni. They say they want to get to know him better and ask him what his "intentions" are with Snooki. It's sweet the way they pretend it's 1952 and that the success of Jionni's ATM business could totally make or break this family-to-be's finances. Sweet and kind of offensive to viewers. We're not dumb. We know how much money Snooki has. We hate that we know, but we know.