NEWS
Wait, Donnie Wahlberg's First Boston Stop Isn't Wahlburgers?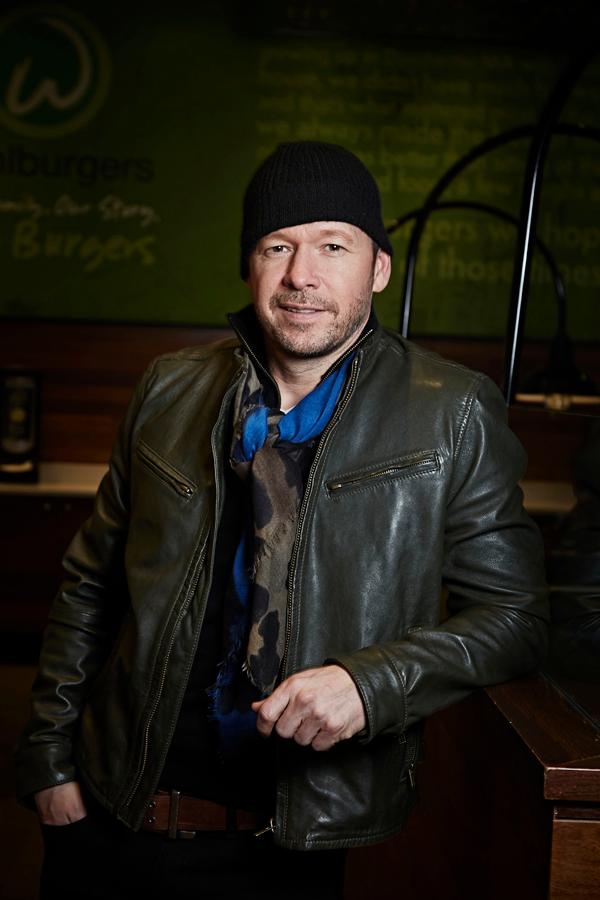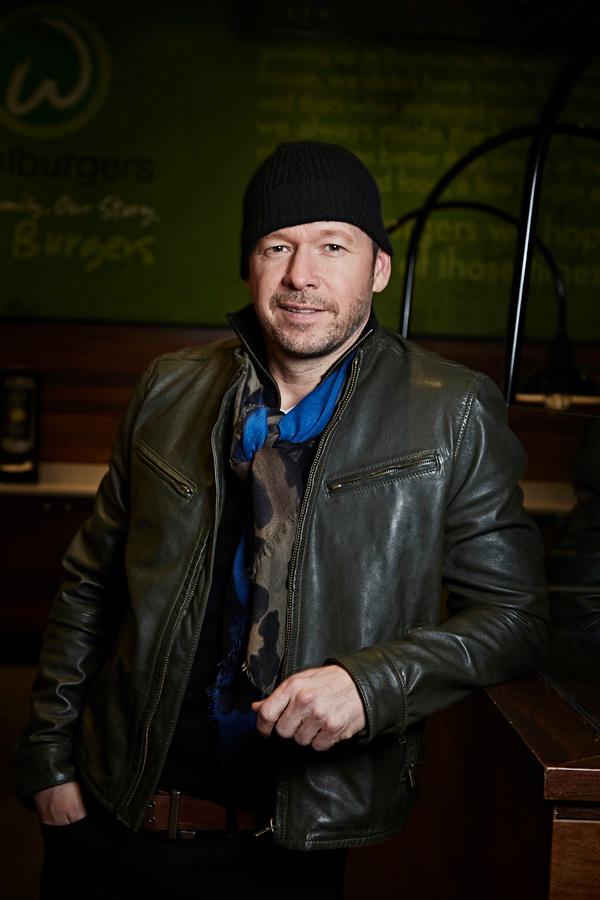 Donnie Wahlberg is pretty much a poster boy for the city of Boston so when Canon's PIXMA Pro City Senses Pop-Up Gallery's Beantown stop required a host, his involvement was essentially a no-brainer.
On September 17 Donnie joins local photographers Josh Andrus and Scott Nobles at the event which showcases images of their Boston (printed up on Canon PIXMA PRO printers, of course).
OK! News: Meredith Vieira Shares Career Advice Every Woman Needs
Article continues below advertisement
The actor and New Kid chats with OK! about capturing his city, what it means for his band to finally score a star on the Walk of Fame next month and what's up next for Blue Bloods.
(Side Note: Yes, the NKOTB fan girl in me was dying during this interview. And, yes, the chorus to Kelly Clarkson's "A Moment Like This" may or may not have been silently playing in my head. And, yes, I know I sound insane.)
OK!: Why is it so important for you to support local Boston artists like those whose work is going to be on display at the gallery?
Donnie Wahlberg: Well to me it's important to support your hometown in most any way that you can. Your hometown is where you got your start, it's where your roots are. It took people helping me and my band in our hometown 25, really almost 30, years ago for us to get our opportunities. Giving back to Boston and celebrating Boston with an event like this is great because it not only gives me a chance to represent Boston and do things to pay back Boston but also to share my experiences in Boston. The different photographs I've taken for the event really represent my take of the city and my roots in the city. It's not only important for me personally to give back to the city, it's a personal opportunity for me to sort of tell my journey through photographs, and printed photographs not just digital photographs.
Article continues below advertisement
OK! News: Mindy Kaling's 30-Second Real Housewives Transformation is Perfection
OK!: What did you photograph for the event?
DW: I actually took a picture of my high school. My high school is located on one of the trendiest streets in Boston. It was a public school. It was a lot of crazy public school kids who went there, my brother Mark went there as well. We ran around this very posh neighborhood while going to a very street kid oriented public school. Most people don't know when they walk up and down Newbury Street in Boston there's a high school right there. It looks like a very classic old building. It blends in with the rest of the historic architecture on the street. It's a high school. If you looked at it you would never know. I tried to capture the school in a way that symbolizes that. If you look at the picture you'd think, "Oh, wow, that's an old building in Boston," but it's actually the top couple stories of my high school. My English class, my history class and my typing class are all in the windows you can see in the shot.
OK!: That must have been a real walk down memory lane.
DW: The cool thing about that shot of that school is it was a campus type of high school so I'd have to walk around this amazing area every day. Just around the corner I took theater class in high school and I would walk around the block to Boylston Street and the doorway into my theater class was the finish line of the Boston Marathon where the first bomb went off. That whole time of my life is very important to me because a) growing up in a public school in Boston was very influential for me in my life and b) going to that particular high school I got to study theater which I'm sure has helped me tremendously now and c) that area just has so much history and has been such a big part of Boston lately. Walking around down there to take pictures and to be down at the finish line for the race and stuff it was just really profound to think of how we used to run around that area and just hang around every day. To think all of these years later something major could have happened there—it's profound.
Article continues below advertisement
OK! News: Lauren Conrad is Married—Get the Sweet Details
OK!: Typically what's the first thing you do when you go back to Boston?
DW: Usually I go to a restaurant which, believe it or not, is not Wahlburgers or our other restaurant Alma Nove. I usually go to Boston to a place called Nebo that's owned by two of my friends, Carla and Christine Pallotta. Their restaurant used to be on the North End but they moved it over to the waterfront. When I land I go right there and get my Boston connection back. I get my Italian food in. I get to hear Boston accents and I get to reconnect with my friends and the people there. I work my way south from there towards south Boston, towards Dorchester, through Mattapan and then I'll head down to Milton sometimes and then head over to my mom's house in Braintree.
OK!: What's happening on Blue Bloods this season?
DW: My character is getting a new boss so he's going to have a rough time. He's either going to have to straighten up his act a little bit or someone's going to force him to straighten up his act and I don't think he's gonna want to do it. I think it's going to be a fun journey for me. LaTanya Richardson just came on. She just won a Tony for for A Raisin in the Sun and she's Sam Jackson's wife. She's amazing. She's my new boss and she's probably going to put a hurtin' on my character and it will make it a very interesting year for me.
Article continues below advertisement
OK! News: Five NYFW Trends We Can't Wait to Try
OK!: How do you feel about New Kids finally getting a star on the Walk of Fame next month?
DW: Well it's fun. Our reward comes from performing for our fans. We've never really been the type of group to count trophies and count record sales and do all that stuff. We're more into counting decibels on the noise meter at our concerts and more into counting smiles and hugs from our fans than we are counting sales and accolades. It's never really been our way. It's very awesome that we're getting a star on the Walk of Fame but I think the best part of it is our fans are going to turn Hollywood Boulevard upside down. We're going to get to share the whole experience with them and I think that's really the most exciting part of it for us. To see all of those familiar faces, all of those fans we've gotten so close to over all these years to share this with them is what makes it special. And all of those teenage girls who got picked on for liking us, this is another step on their path to validation.
New Kids fans, will you be at the Walk of Fame ceremony? Tell us in the comments or tweet @OKMagazine.