NEWS
Watch Blue Ivy Carter Shock Beyoncé & Jay-Z After Bidding $19K At Art Auction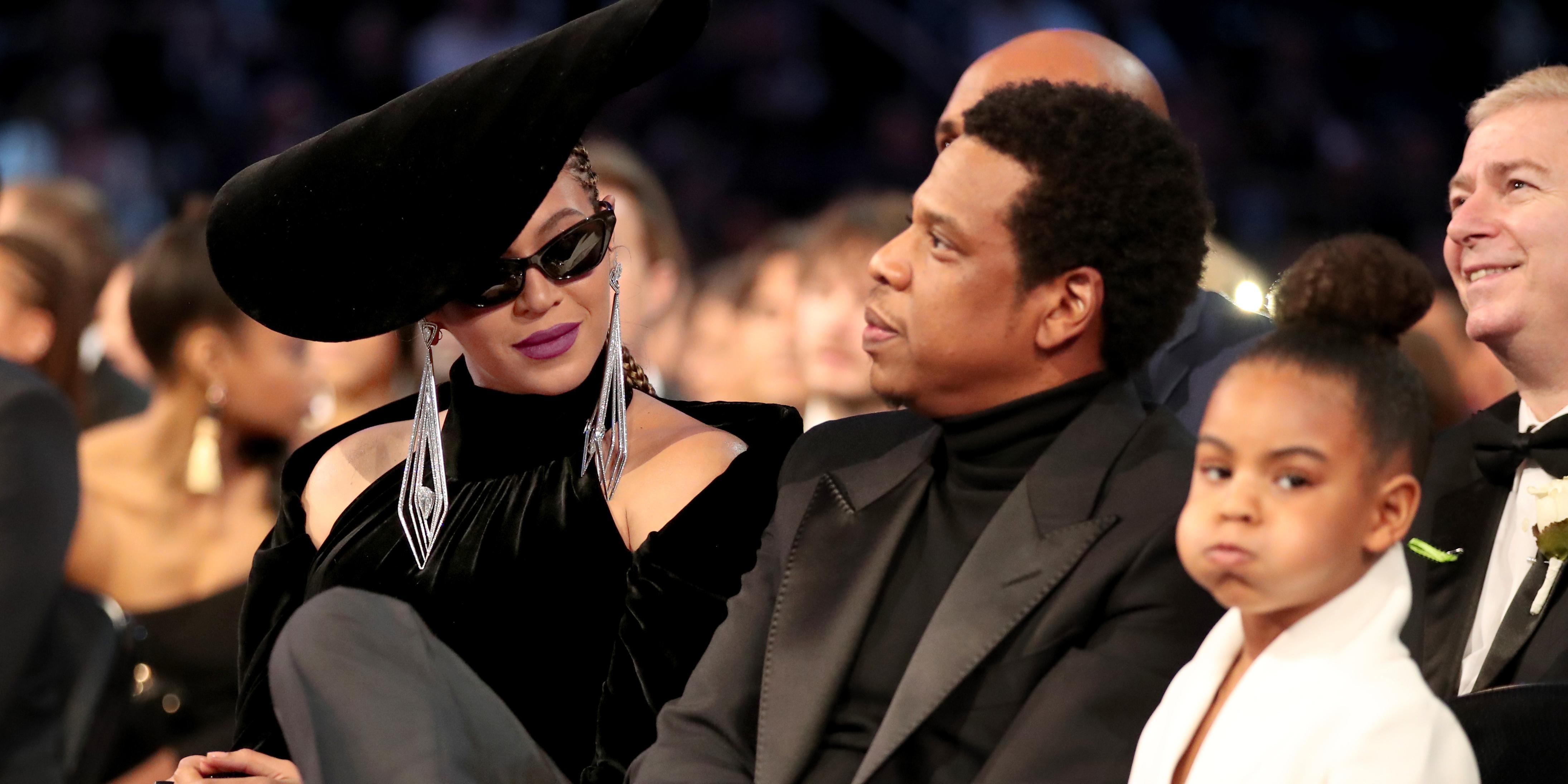 Blue Ivy Carter the art investor!
Blue has become known for stealing a scene or two (#Grammys2018), but now the six-year-old is doing more than just capturing audience's attention with her naturally cool personality.
Beyoncé and Jay-Z's oldest child made her presence known after becoming a winning auctioneer while attending her grandmother Tina Knowles' second annual Wearable Art Gala in Los Angeles, on Saturday.
Article continues below advertisement
After taking the event by storm, arriving in a matching gold dress with her mother, Queen Bey, Blue cozied up to her parents as they sat front row for the gala's art auction.
However, Blue didn't just sit and watch her parents bid on expensive art. Oh no, the six-year-old got in on the action.
Blue began her bidding by raising her paddle for a $17,000 Sidney Poitier painting, according to Vanity Fair. The personality-filled grade-schooler didn't stop there though, as she raised her paddle again when the bid moved up to $19,000.
Clearly amused, Jay-Z then jokingly tried to snatch the paddle out of Blue's hands as the auction host, Star Jones, explained to the crowd the influence Bey and Jay's art investments have had on their daughter.
"Her mother and father have been talking about how you gather art and that is a big deal for African Americans," she said. "Listen, you know Ms. Tina told me all of this. Why you think I'm up here talking about it?"
While Blue didn't walk away with the Poitier painting, she did get the next piece, which was deconstructed law and medical books created by Samuel Levi Jones, for a winning bid of $10,000.
Blue's mama also walked away a winner. Beyoncé won a $17,000 set of Lorraine Schwartz panther earrings.
Not a shabby night for the Carter household!
What do you think of Blue's night at the auction? Sound off in the comments!