NEWS
Watch Bob Hoskins in Hook, and More That's New on Netflix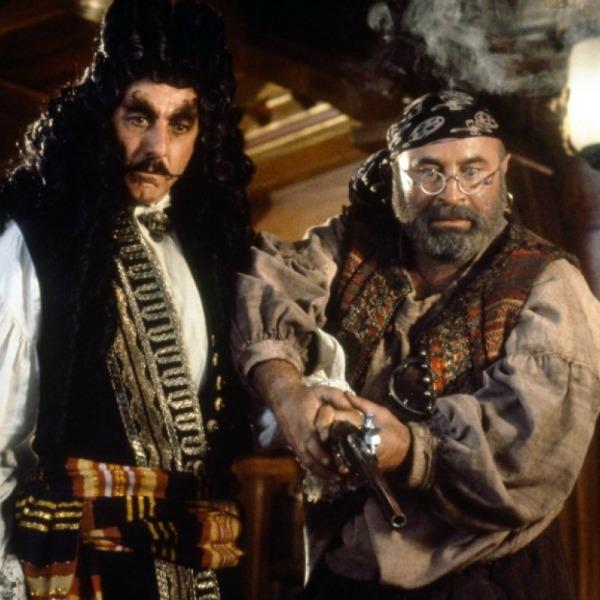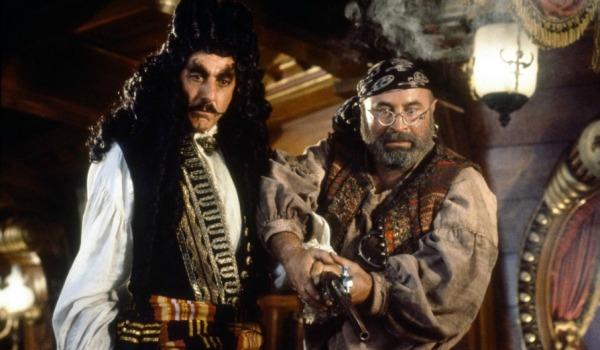 Happy May! It's the happiest time of the year! You could go outside and soak up the beautiful spring weather, or you could keep hibernating and watch Netflix. Here are the new titles streaming this week!
PHOTOS: See 10 brave celebrities who have shared their weights or sizes.
Available May 1
Adventures in Babysitting
When Chris agrees to baby-sit for the Andersons after her boyfriend stands her up, it's hardly the boring night she expected. Chris takes the kids along on an errand to downtown Chicago, but one flat tire leads to an outrageous all-night fiasco.
Article continues below advertisement
Boys Don't Cry
Based on actual events, director Kimberly Peirce's powerful, often harrowing drama stars Hilary Swank as Brandon Teena, a transgender person searching for love and acceptance in a small Midwestern town.
Broadway Idiot
Join Green Day frontman Billie Joe Armstrong as he prepares for the debut of American Idiot, the Broadway sensation based on the band's 2004 album. The film reveals the jarring disconnect as Armstrong navigates the worlds of punk and legit theater.
Forrest Gump
Forrest Gump, a simpleminded man, finds himself in the middle of nearly every major event of the 1960s and '70s. Along the way, he makes friends, changes lives and yearns for his childhood sweetheart, Jenny.
PHOTOS: Check out these Mean Girls scenes recreated with Barbies.
Gladiator
Tapped for the throne after the death of the emperor, Roman general Maximus instead finds himself condemned to death by the late ruler's power-hungry son. Escaping execution, Maximus becomes a powerful gladiator, bent on exacting revenge in the ring.
Article continues below advertisement
Hook
Peter Pan grows up to become a soulless corporate lawyer whose workaholism could cost him his wife and kids. But when his kids are kidnapped by a vengeful Capt. Hook, Peter is forced to return to Neverland, where he gets a chance at redemption.
​
Kill Bill Vol. 1
In the first volume of this gritty revenge saga, an assassin is shot at the altar by her ruthless employer, Bill, and other members of their assassination circle. But she survives and sets out to kill all those who wronged her, saving Bill for last.
Kill Bill Vol. 2
In the second installment of Quentin Tarantino's action thriller, The Bride has three left on her rampage list: Budd, Elle Driver and, of course, Bill himself. But when she arrives at Bill's house, she's in for a surprise.
Kiss the Girls
Forensic psychologist Alex Cross travels to North Carolina and teams up with escaped kidnapping victim Kate McTiernan to hunt down "Casanova," a serial killer who abducts strong-willed women and forces them to submit to his demands.
Article continues below advertisement
PHOTOS: Here's your list of the must-see summer movies of 2014.
La Bamba
The plane crash that killed rocker Buddy Holly also took the life of Ritchie Valens, a 17-year-old Mexican-American who rocketed to fame with the hit "La Bamba." The film paints a vivid portrait of Valens's modest upbringing and rise to stardom.
Legend of Bagger Vance
Devastated by his experiences during World War I, once-promising golfer Rannulph Junuh has become a poker-playing alcoholic whose perfect swing is gone—until mysterious caddy Bagger Vance enters the picture to help Junuh make a comeback.
Mr. Smith Goes to Washington
When idealistic junior senator Jefferson Smith (James Stewart) arrives in Washington, D.C., he's full of plans and dazzled by his surroundings—qualities he retains despite widespread corruption among his cynical colleagues. Jean Arthur puts in a sharp performance as Smith's streetwise secretary, who helps him navigate his way through Congress, in this Academy Award-winning classic from director Frank Capra.
Article continues below advertisement
Psych: Season 7
Shawn Spencer appears to possess a nearly supernatural gift for crime-solving -- so much so that the police begin employing his services as a psychic.
The Big Chill
After years apart, a group of idealistic former college buddies (William Hurt, Kevin Kline, Glenn Close, JoBeth Williams, Mary Kay Place, Tom Berenger and Jeff Goldblum) who've followed divergent paths as adults reunite at the funeral of one of their own, reconnecting and reminiscing while a soundtrack of 1960s hits plays in the background. The ensemble performance in this Oscar-nominated dramatic comedy reflected the period's baby boomer angst.
The Prince of Tides
A Southern schoolteacher unloads a lifetime of horrific, repressed memories to a New York City psychiatrist in order to help save his suicidal sister. Barbra Streisand directs and stars in this drama, adapted from a best-selling novel by Pat Conroy.
PHOTOS: Grab the tissues. Here are the saddest sports movie moments ever.
Twisted: Season 1
After serving five years for killing his aunt, charming teen Danny Desai returns home to enroll in high school and reconnect with old friends. But he finds himself under suspicion when a new murder haunts his hometown.
Article continues below advertisement
Available May 4
Top Gear: Series 20
The world's biggest car show features insane stunts, crazy challenges and serious speed. In Season 20, the boys race a car against a yacht, test out the new London bus, and drive across Spain.
Available May 8
Royal Pains: Season 5
Dr. Hank Lawson unexpectedly gets a career upgrade as a freelance physician treating New York's aristocratic upper crust in their posh Hamptons homes.
What are your plans this weekend? Are you going to catch up on any TV? What movie on this list are you watching first? Tell us in the comments below or tweet us @OKMagazine.