NEWS
Watch Kanye West Gush About His "Joy" Kim Kardashian and Their Baby North West on Kris Jenner's Show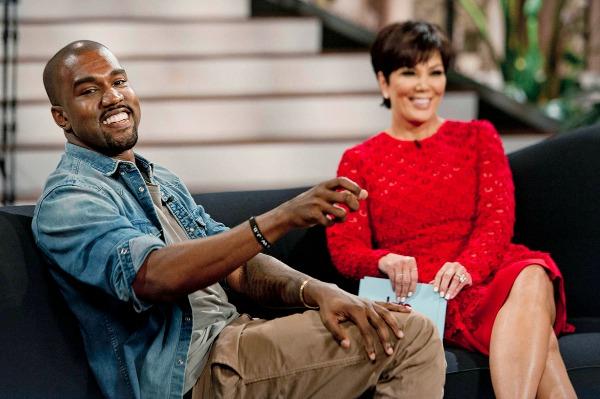 Article continues below advertisement
youtube=https://www.youtube.com/watch?v=ZenRuLSVK9A&w=420&h=315
"She's my joy and she brought my new joy into the world," he said. There's no paparazzi and there's no blog comment and there's nothing that's going to take that joy from me."
OK! News: Kanye West Sings the Praises of Kim and North in a New Interview
If that doesn't prove his love for Kim, Kanye looks absolutely giddy while talking about her and even references Tom Cruise's infamous couch-jump to describe his feelings.
youtube=https://www.youtube.com/watch?v=LTq45hBZu5M&w=420&h=315
Photos: 16 Wishes for Kylie Jenner's 16th Birthday
After the loss of his mother and grandfather, Kanye says he didn't always "have something to live for. Now I have two really special people to live for," he said. "A whole family to live for. A whole world to live for."
youtube=https://www.youtube.com/watch?v=GmJclr_69FY&w=420&h=315
Be sure to watch the full, hour-long interview tomorrow, August 23, on Fox! Are you going to watch? What are you most excited to hear Kanye talk about? Tweet us @OKMagazine!