NEWS
Watch: Lamar Odom Says He "Of Course" Still Talks To Khloe and Denies That He's On Drugs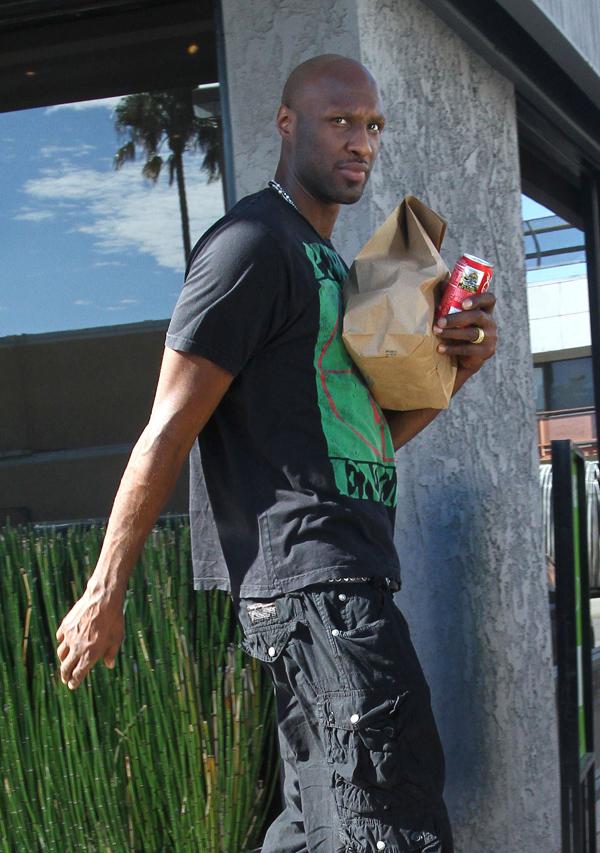 Lamar Odom has resurfaced! Despite a turbulent few weeks where he was reportedly in and out of rehab, arrested for a DUI, and "missing," (whatever that means), leave it to TMZ to catch up with Lamar and get the scoop on what's really going on.
When a TMZ Sports reporter/paparazzi caught Lamar out and about last night, he actually got a solid interview out of him. When asked if he has a drug problem and needs professional help, Lamar simply said "no."
Article continues below advertisement
Photos: The Kardashians' Instagrams While Lamar Was In Trouble
Then, when asked about what he wants to say to his fans, Lamar said "I love 'em." As for what his plans are in the basketball world? Lamar said that he wants to play this coming season for "anybody that's a fan." For people who don't follow ESPN, Lamar is a free agent right now meaning he's not contracted to play for any team, so we'll see what happens there.