NEWS
Watch The New Promos For The Tonight Show With Jimmy Fallon and Late Night With Seth Meyers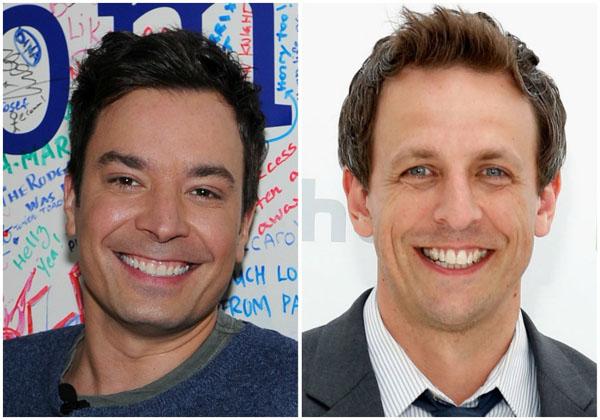 Article continues below advertisement
youtube=https://www.youtube.com/watch?v=jjTKhRamYHc&w=600&h=338
How perfect was the Tonight Show tribute in the new promo video? Jimmy was definitely destined to join the legendary line of hosts. We have no doubt that the new dad will bring lots of laughs to the show!
youtube=https://www.youtube.com/watch?v=BAF68wevP6o&w=600&h=338
Interesting that Seth's new stage is only 30 feet from Saturday Night Live. That means there is no excuse for his fellow cast members not to pop in for guest appearances. Bring on the hilarious skits!