VIDEOS
Jimmy Fallon and Justin Timberlake Pal Around on SNL—See the Best Moments Here!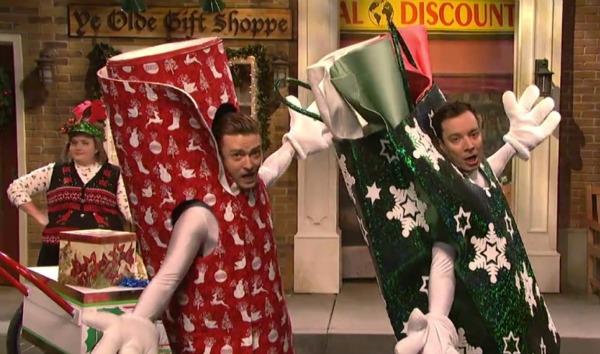 We were giggling weeks ago when it was merely announced that besties Jimmy Fallon and Justin Timberlake would hit the SNL stage together, so of course when it actually happened it was all we could've dreamed of and more. Let's take a look at JT and JF paling around, cracking each other up, and doing what they do best.
Bring it on down to Wrappingville! You don't bring Justin to SNL without a trip to the 'ville.
Article continues below advertisement
And Mr. Timberlake wasn't the only one proving the jams this episode, see the ladies explain an awkward holiday situation that will also make you want to dance.
hulu id=649tviqfhbjw9snkvc-zcq width=512
Photos: Who were the best dressed stars this week?
What was your favorite Jimmy and Justin moment this week on SNL? Tell us in the comments below or on Twitter @OKMagazine.