NEWS
Watch What Happens Live! Weekly Roundup: Clubhouse Shark Week!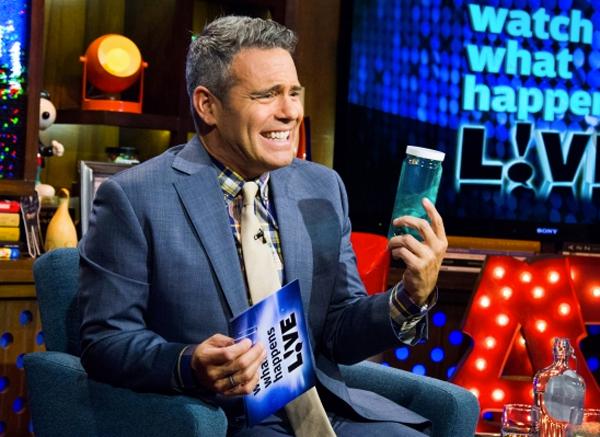 Article continues below advertisement
But like every week, we're highlighting the best and worst moments. Onward!
Sunday Best: Anna Chlumsky in general. She is a delight!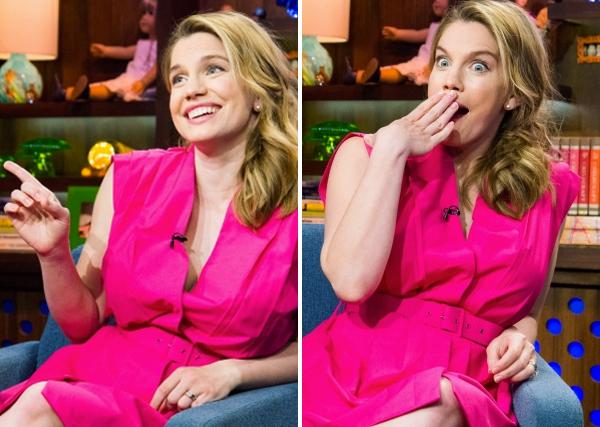 Sunday Worst: I'm gonna blame this one on the callers – no questions about My Girl? Think of better questions, people!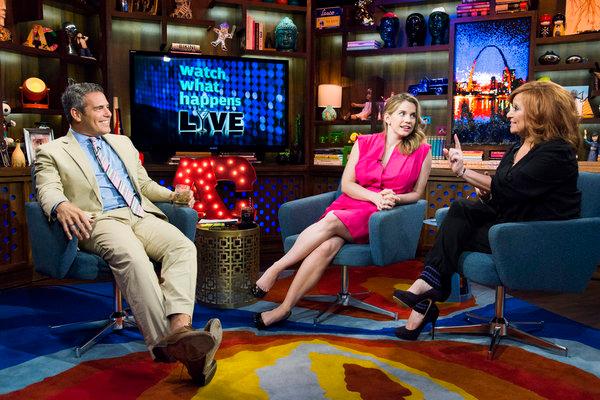 Monday Best: As Andy says, Jenni Pulos has "Mad Talent":
Monday Worst: Too much talk about the reunion. We need to see it STAT, Bravo Henchmen!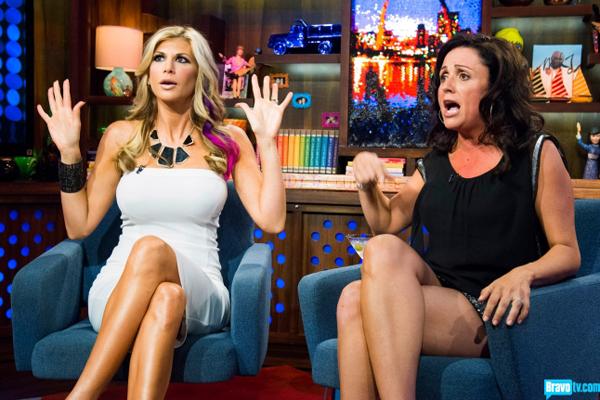 Tuesday Best: On The After Show, Yvette Nicole Brown admitted that she watched Jason Derulo and his girlfriend Jordin Sparks on The Wendy Williams Show and it was adorable: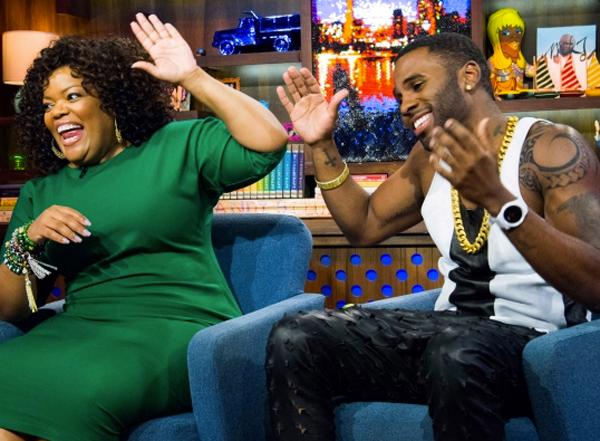 Wednesday Best: Taking a cue from my "Monday Worst," this caller from Pittsburgh asked for the bartending shark to dance. To no one's surprise, it was a wonder of modern television.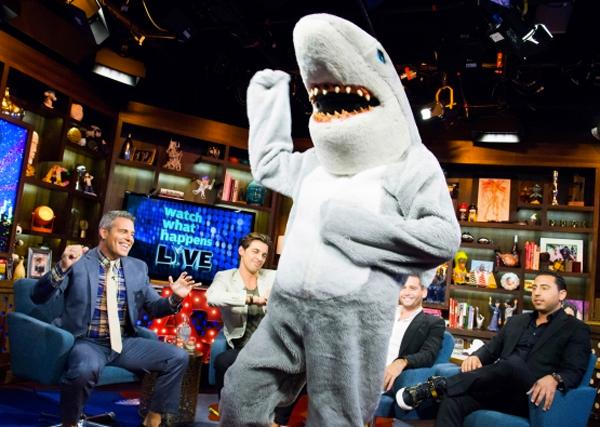 Wednesday Worst: Shark Karma! On The After Show, Josh Altman gifted Andy with a dead shark in a jar he bought while visiting NYC — why waste your money Josh, when you could have just grabbed that dead subway shark instead?
Thursday Best: Hank Azaria's improvised housewife tagline of The Birdcage's houseboy Agador — "Don't touch my ass" — was sweet and to the point.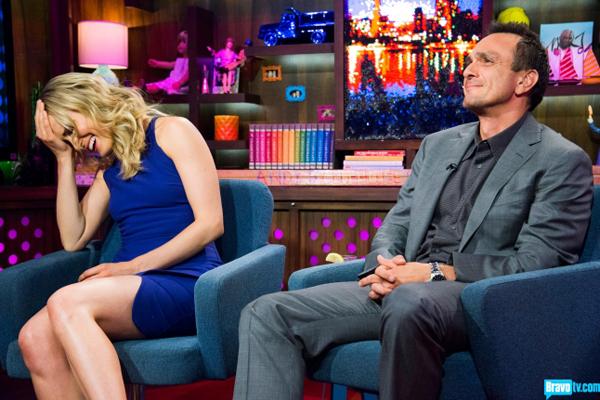 Thursday Worst: Taylor Schilling definitively shutting down rumors that she ever dated her The Lucky One costar Zac Efron. I don't know why this is the worst, but I needed to put it somewhere, yanno?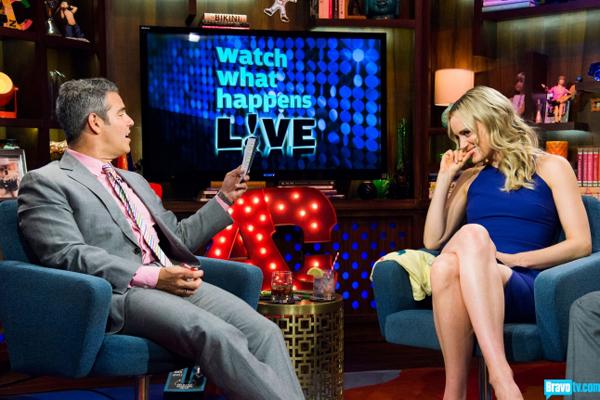 So that's that. Did I miss anything? What was your favorite part? Share in the comments or tweet me @OKMagazine.