NEWS
What Does Brandi Glanville Really Think of the New Housewives?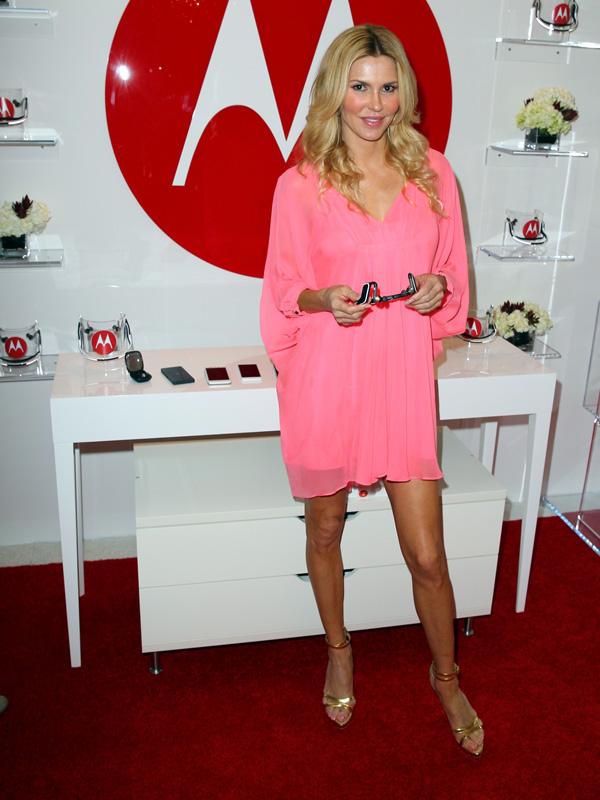 Article continues below advertisement
OK!: What kind of energy do the two new women bring to the cast?
Brandi Glanville: Originally I thought they were both super lovely. One is absolutely no BS. Carlton tells it like it is. She's a great mom, she's a great wife and she's down to earth. The other one comes in and she was light and sweet and outgoing to everyone like Miss Congeniality and then that just switched.
OK! News: DWTS' Peta Murgatroyd Shares Her Energizing Secrets
OK!: What are you least looking forward to seeing hashed out this season?
BG: There's one vacation in particular where things just went awry. It was a mess and that's not going to be good.
OK! News: The Secret to Hailee Steinfeld's Flawless Skin
OK!: We can't wait to read your next book, what did you feel you could do in the second book you couldn't in your first?
BG: Well this book has nothing to do with my prior relationship with my ex-husband. This is me moving forward, a 40-year-old single woman out here with two children going through the same struggles as any woman in any big city. I'm a package deal. There's three of us, there's not just one of us! This town, especially, pushes out douchebags one at a time. I was able to write about my different relationships. I call them micro relationships because they are very short. But I learned from them all! There's a lot of blenders and a lot of things that I learned. My favorite chapter is called The Unicorn Chaser, it's about the guy that's chasing the impossible dream, and they're all doing it. Once they find her, they make an excuse as to why that's not actually and that's why they're 45 and dating 21-year-olds who can't make conversation because they're chasing a dream that doesn't exist.
Brandi's next book, Drinking and Dating, will be available in early 2014.
Will you watch RHOBH tonight? Tell us in the comments or tweet @OKMagazine.