NEWS
What Meyers Bro Had the Best Date on 'The Mindy Project'?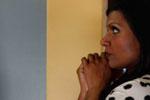 She hasn't been in this particular awkward dating sitch yet, but leave it to a Meyers to take it to the next comedic level. Yes, ladies and gents, that would be Seth Meyers' little bro, Josh Meyers, that guest-starred on The Mindy Project last night and played the male prostitute, Adam.
And the rom-com references were off the charts, which really isn't a surprise considering Seth Meyers' "Weekend Update" skits on SNL. Pop Culture know-abouts must run in the family. Well, to be fair, Mindy was the one who brought up Pretty Woman.
Article continues below advertisement
Photos: The Best Bromances on TV
On this episode of The Mindy Project, Mindy ran into total hottie Adam (Josh Meyers) at a bar. She was there without her friends. You know, the ones that she called "geriatric shut-in lameos"? This was probably the only reason she was able to start up a successful convo with a guy. Adam and Mindy totally hit it off, so much so that they ended up at Mindy's apartment. But that lasted for less than five minutes, as Mindy found out that her stud was a prostitute—she wasn't really into it.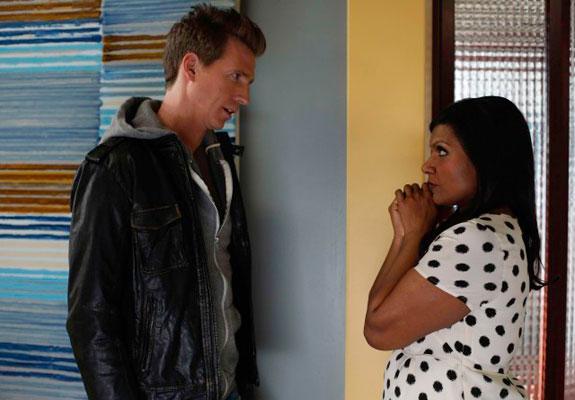 First things first: Who had the better job? So Seth, or Matt as his character was named, definitely snagged the win in the career department. He played an architect in his cameo and is slightly more deserving of a professional gold star than the male prostitute. We still have to mention that Josh has a really good singing voice.
Article continues below advertisement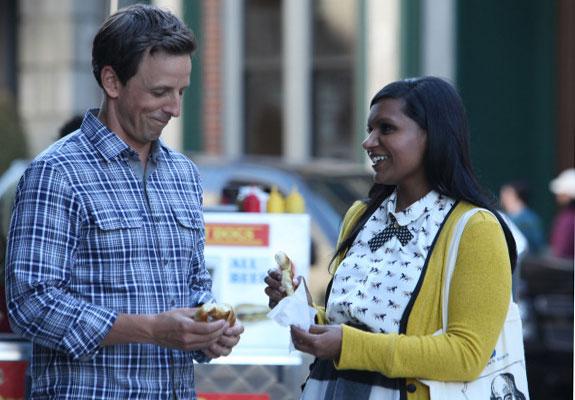 Watch: Seth Meyers Cycles for Cancer Research
Who got along better with her friends? Yeah, that would be Josh. As far as we remember, Matt didn't even meet Mindy's friends. Seth only made that one cameo. He for sure seemed like a winner, so there would be no reason that Doc. Danny and Doc. Jeremy wouldn't like the guy. However, Josh made it to Danny's party and played his precious piano. That's a huge accomplishment! Think about it. Mindy wasn't even going to be invited if it wasn't for her friend spilling the beans.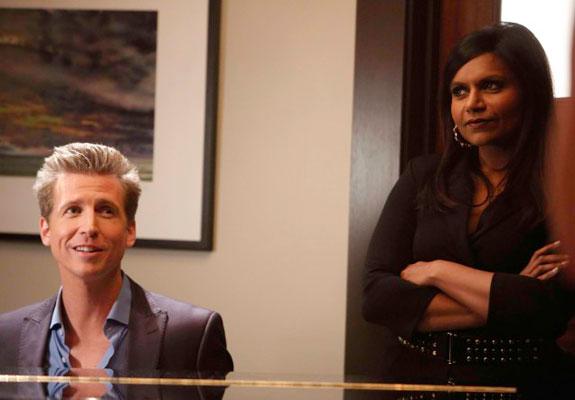 Who had the better personality? This one's a toss-up. Seth's character took Mindy out for ice cream and a pretzel too. Girls like snacks, and Seth's character picked up on that super fast. But Josh's upbeat attitude towards his aspiring musician dream makes him pretty personable too.
Overall, there really can't be a pick. We're going to go with Seth for the career and Josh for the voice. Together that would make a nice combo, right?