NEWS
What Would the Countess Do?: Appreciating Loved Ones; Rebounding From Friend Fights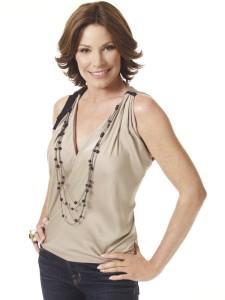 When it comes to etiquette, manners and overall good behavior, even celebrities need help navigating the rough waters of stardom! It's a good thing Countess LuAnn de Lesseps of the Real Housewives of New York is joining forces with OK! to school them on the right thing to do! In a rough situation, we just ask, "What Would the Countess Do?" This week the Countess dishes on how to appreciate loved ones in your daily life and admitting you were wrong in friend fights.
Article continues below advertisement
How do you express appreciation for your friends and loved ones in your everyday life?
It's important that you regularly let the people closest to you know how much you appreciate and love them. Actions speak louder than words when it comes to showing your gratitude to your friends and family so it's important to be generous and helpful. Remember special days like birthdays and anniversaries with thoughtful cards and gifts.
Tip: Being kind to the people you love doesn't cost a dime but will reap you many rewards.
WHAT WOULD THE COUNTESS DO?: GROUP GIFTING; OVERBEARING IN-LAWS
How can you gracefully admit you were wrong after a disagreement with a friend?
I believe in taking responsibility when I'm wrong and fessing up as soon as possible. It's best if you apologize in person but if that isn't possible, a short note or email will go a long way toward making things right. Your friend will be more amenable to your overture if you first send flowers with a note that says, "I'm sorry" before trying to talk it out.
MORE ON:
Countess LuAnn De Lesseps
Tip: Disagreements don't end friendships but resentments will.
LuAnn just released her new dance single and video on Ultra Records, "Chic, C'est La Vie" which is now available on iTunes!
For everything Countess LuAnn, check out www.classwiththecountess.com, follow her on Twitter and check out her Facebook page!