NEWS
What Would the Countess Do?: Being Single in the Spotlight; Demanding Divas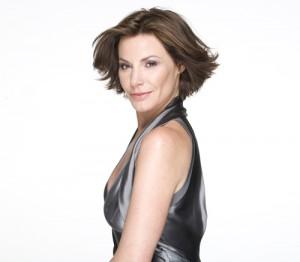 When it comes to etiquette, manners and overall good behavior, even celebrities need help navigating the rough waters of stardom! It's a good thing Countess LuAnn de Lesseps of the Real Housewives of New York is joining forces with OK! to school them on the right thing to do! In a rough situation, we just ask, "What Would the Countess Do?" This week the Countess weighs in on giving back expensive bling after a break-up and Dancing With the Stars!
Article continues below advertisement
How do you make the most of being single, without getting too much of a reputation, especially as a celeb?
Celebrity dating has become a spectator sport with the press documenting every public kiss and snuggle. Knowing that the paparazzi are ready to snap photos of every PDA, celebs that want to keep their private lives private shouldn't go to the hottest restaurant or club and expect to date under the radar. Being single and desirable has never ruined a celebrity's reputation as long as they are respectful and considerate of others.
Tip: Never kiss and tell.
WHAT WOULD THE COUNTESS DO?: FORGETTING THE PAST; DEALING WITH AN EX
How do you deal with other people's diva-ish demands? It's been reported that Britney Spears is being a bit of a tyrant when it comes to her new tour.
Other people's diva-ish demands do not bother me unless their demands are excessive or inconvenient. For example, if I'm hosting a party and one of my guests is a vegan, I'm happy to put out a plate of veggies but I do not change my entire menu for one person's diet. The best way to deal with divas is to do what you can for them and ignore the rest. As for Britney, she feels entitled to set the rules for her new tour and she has every right to choose what is best for her, her family and her staff.