NEWS
What Would the Countess Do?: Bringing Home the Boyfriend; Coping With Divorce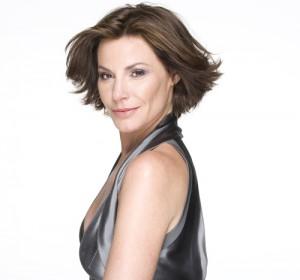 When it comes to etiquette, manners and overall good behavior, even celebrities need help navigating the rough waters of stardom! It's a good thing Countess LuAnn de Lesseps of the Real Housewives of New York is joining forces with OK! to school them on the right thing to do! In a rough situation, we just ask, "What Would the Countess Do?" This week Luann discusses introducing new flings to the family and helping young superstars through family troubles.
Article continues below advertisement
Kim Kardashian has been bringing new beau Kanye West around to meet her family, and he's said to be showing up at Thanksgiving this year. Any tips on introducing a new flame to the family?
You never get a second chance at a first impression. That is why it is so important when introducing your new flame to the family, that you do it enthusiastically, smoothing the way for everyone to get acquainted. When making introductions, I like to add a line or two about what the people have in common as a jumping off point for conversation. Kim Kardashian when introducing Kanye West to her family, might say something like this, "Mom and Dad, I'd like you to meet my new boyfriend Kanye. He loves music too." In response, Kanye should respond, "It's a pleasure to meet you Mr. and Mrs. Jenner."
Tip: If the bear hug is your family's customary greeting, give your new beau fair warning!
WHAT WOULD THE COUNTESS DO?: YOUTH BATTLING REHAB; HOSTING A COCKTAIL PARTY
Miley Cyrus has reportedly been dabbling in the drink to help cope with her parents divorce. Any advice for the young superstar during this rough time?
The best advice I can give to Miley Cyrus during the initial phase her parent's separation is that she will feel better after some time passes. Right now, she's in shock over the situation but once she realizes that her parents have to do what is best for them, she'll be much happier. Drinking may briefly dull her pain, but it will not change that her parents are divorcing.