NEWS
What Would the Countess Do? Youth Battling Rehab; Hosting Cocktail Parties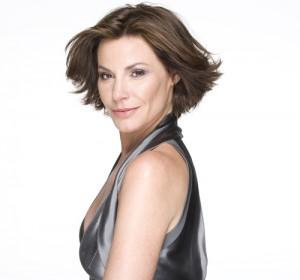 When it comes to etiquette, manners and overall good behavior, even celebrities need help navigating the rough waters of stardom! It's a good thing Countess LuAnn de Lesseps of the Real Housewives of New York is joining forces with OK! to school them on the right thing to do! In a rough situation, we just ask, "What Would the Countess Do?" This week Luann discusses Demi Lovato's current state and hostessing cocktail parties.Demi Lovato has entered treatment for emotional and physical issues, at only 18 years old. Any words of advice for someone suffering at such a young age?
Article continues below advertisement
I applaud Demi Lovato for taking such a bold step towards resolving her issues at such a young age. She is very talented and has a bright future ahead of her. I'm of the opinion that no one should suffer alone and that seeking help is a sign of strength and courage. If you are a young person suffering from emotional pain, there is help available. Try talking to your school guidance counselor or another understanding adult about your problems so that you can get the help you need to start feeling good again. Demi should find a mentor who inspires her; someone like Drew Barrymore, who after becoming famous as a child, went through a rough patch as a young woman and then completely turned her life around.
MORE ON:
Countess LuAnn De Lesseps
Tip: Asking for help is the first step towards recovery.
WHAT WOULD THE COUNTESS DO? HOLIDAY PARTIES; DESTINATION WEDDINGS
When throwing a cocktail party and acting as hostess, how do you balance all your guests and manage to make sure everything runs smoothly while still talking to everyone and ensuring they have a good time?
A great cocktail party depends on how well organized you are while being relaxed and attentive to your guests. First, greet your guests at the door with an enthusiastic welcome. Introduce each guest to someone upon arrival and talk about what they might have in common. Circulate during the party and speak to every guest. Keep drinks replenished and hors d'oeuvres trays full. Keep an eye on supplies such as ice, napkins, glasses, and hand towels. While you are circulating, pick up empty glasses, plates and napkins and keep ashtrays empty. If you an afford it, hire help. If help is not in your budget, enlist a good girlfriend to act as a sub-hostess.