NEWS
What Would the Countess Do?: Celebrity Memoirs; Advice for D.C. Housewives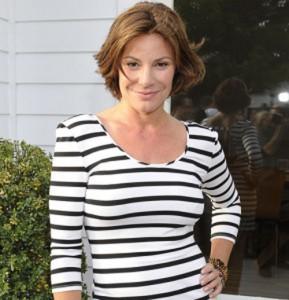 When it comes to etiquette, manners and overall good behavior, even celebrities need help navigating the rough waters of stardom! It's a good thing Countess LuAnn de Lesseps of the Real Housewives of New York is joining forces with OK! to school them on the right thing to do! In a rough situation, we just ask, "What Would the Countess Do?" This week she tackles celebrity memoirs and Bravo's newest reality show — the Real Housewives of D.C.!
Article continues below advertisement
OK! WHAT WOULD THE COUNTESS DO?: GRACEFUL COMEBACKS; FAMILY FUN
Justin Bieber has announced that at the ripe old age of 16, he'll be releasing his memoirs. Is it uncouth to assume that fame supersedes life experience, or is Justin just giving fans what they want?
Harper Collins is publishing Justin Bieber's memoirs, all 16 years of them, because it believes the book will be a bestseller. I'm sure Justin's family will be providing insights as to how a star was born and raised. Hopefully, Justin's young fans will get something out of his book like the value of hard work and believing in your self. I always say that any book that gets children to read is a good book.
MORE ON:
Countess LuAnn De Lesseps
Tip: If you don't believe in yourself, no one else will.
The Real Housewives of D.C. has just started — any advice for the new ladies on how to handle the sudden spotlight?
The ladies of the Real Housewives of DC are about to become famous (or infamous) now that their show has aired. They should be prepared for the media attention that comes from being a part of a hit reality franchise and act accordingly. When admirers approach the DC ladies, I suggest that the girls respond with courtesy and warmth. I love interacting with my fans and I always let them know how grateful I am for their support.