NEWS
What Would the Countess Do?: Date Invites Via Social Media; Adapting to a New Job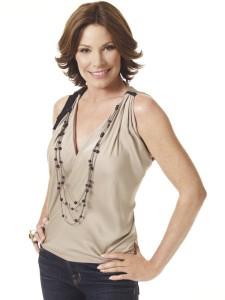 When it comes to etiquette, manners and overall good behavior, even celebrities need help navigating the rough waters of stardom! It's a good thing Countess LuAnn de Lesseps of the Real Housewives of New York is joining forces with OK! to school them on the right thing to do! In a rough situation, we just ask, "What Would the Countess Do?" This week the Countess discusses asking someone out through social media and adapting to a new job.
Article continues below advertisement
Sgt. Scotty Moore asked Mila Kunis to his Marine Ball on YouTube — is it appropriate to ask out someone (normal people, not just celebs!) through social media?
SGT Scotty Moore asked Mila Kunis to the Marine Ball on You Tube because (in his own words), "I do feel bad for putting her on the spot, but it's not like I was going to bump into her on the streets of Musa Qal'eh between now and the ball." In this case, because he was deployed in Afghanistan, it was appropriate for SGT Moore to use social media but I think for most of us, it's better to pick up the phone or use email to ask someone out.
Tip: If you can't go to a ball, a great way to honor and help American soldiers is to sponsor a USO care package. Find out how you can help, HERE!
OK!'S WHAT WOULD THE COUNTESS DO? BAD JOKE TIMING; MEAN COMMENTS
Any tips for adapting to a new job or moving to a new work place?
Starting a new job can be exciting and a bit stressful. I suggest that you find a workplace mentor as soon as possible who can help you understand the lay of the land. With any new position, it is better to listen and learn before suggesting changes and improvements. You'll enjoy your job more if you make friends and avoid complainers.
MORE ON:
Countess LuAnn De Lesseps
Article continues below advertisement