NEWS
What Would the Countess Do?: Dating a Man on the Rebound; Budgeting for Summer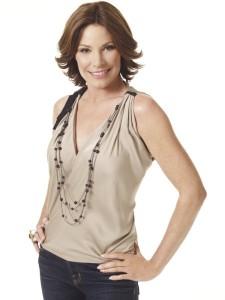 When it comes to etiquette, manners and overall good behavior, even celebrities need help navigating the rough waters of stardom! It's a good thing Countess LuAnn de Lesseps of the Real Housewives of New York is joining forces with OK! to school them on the right thing to do! In a rough situation, we just ask, "What Would the Countess Do?" This week the Countess discusses surviving wedding season unscathed and learning the reality TV ropes.
Article continues below advertisement
Jen Aniston is now dating Justin Theroux, who split with his girlfriend of 14 years for Jen. Any advice for the new couple?
Jennifer Aniston is a pro at dating (and breaking up) in the spotlight and until now, she's always the support of her fans and the press. Aniston's new beau, Justin Theroux was on and off again for 14 years with his girlfriend and in all those years, they never married. Maybe Justin and Jennifer's relationship is "the one" and we should all be happy for her since we really don't know the facts.
MORE ON:
Countess LuAnn De Lesseps
Tip: When is comes to relationships, you have to close one door before you an open another one.
WHAT WOULD THE COUNTESS DO?: SURVICING WEDDING SEASON; LEARNING THE REALITY TV ROPES
How do you budget for all the fun summer activities you want to do with your family but not break the bank?
Summer is a great time for fun activities with your family that are free or very inexpensive. Look for free outdoor concerts and plays in your area where you can bring a picnic and relax under the stars. Large outdoor stores have "learn to" programs where for a small fee, you and your family can learn to kayak or rock climb. Check out state and local parks where for a small fee, your family can camp, hike and swim.