NEWS
What Would the Countess Do?: Dealing With Late Friends; Travel Etiquette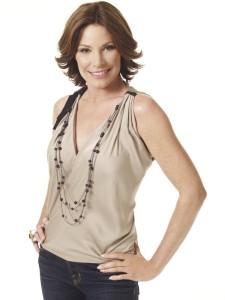 When it comes to etiquette, manners and overall good behavior, even celebrities need help navigating the rough waters of stardom! It's a good thing Countess LuAnn de Lesseps of the Real Housewives of New York is joining forces with OK! to school them on the right thing to do! In a rough situation, we just ask, "What Would the Countess Do?" This week the Countess discusses a royal diss and firming up for summer.
Article continues below advertisement
How do you deal with a friend who is perpetually late?
We all have a friend (or two) who is always late. One way to get your friend back on schedule is to give her a time to arrive that is at least fifteen minutes to half an hour before the actual meet time. Another approach is to stop waiting on your perpetually late friend and begin whatever you had planned without her. Nobody likes to be left behind, so that may cure her of her tardy ways!
MORE ON:
Countess LuAnn De Lesseps
Tip: Build enough time in your schedule for life's inevitable delays!
WHAT WOULD THE COUNTESS DO?: COMBINING FAMILIES; CLASSY MEMORIAL DAY PARTIES
The ladies of The Real Housewives of New York traveled to Morocco together. What's important etiquette rules to follow when you're traveling to another country with a large group?
When traveling with a large group in a foreign country, it's very important to respect the culture and manners of your hosts by dressing appropriately and by learning a few basic conversational phrases before you go. Knowing how to say "hello," "goodbye," "please" and "thank you" will smooth your way with the locals. If you decide to go sightseeing without your entourage, let someone know where you'll be and when you'll return and always carry the address of your hotel so that if you get lost, you can ask directions.