NEWS
What Would the Countess Do?: Diet Do's & Don'ts; Tumbling with Grace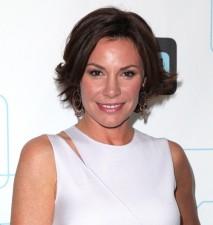 When it comes to etiquette, manners and overall good behavior, even celebrities need help navigating the rough waters of stardom! It's a good thing Countess LuAnn de Lesseps of the Real Housewives of New York is joining forces with OK! to school them on the right thing to do! In a rough situation, we just ask, "What Would the Countess Do?" This week the Countess chimes in on diet do's and don'ts and how to take a tumble like a lady!
Article continues below advertisement
What's the proper way to stick to your diet when you're at an event?
Never go to a party when you are hungry. You will have an easier time sticking to your diet if you have a light snack before you go out. Party food is supposed to be tempting and fun; you won't make good food choices if you are starving. Remember that your diet is a private matter. Let your friends enjoy their food without critiquing their choices. If you eat the bread, skip the wine. If you drink the wine, skip the bread. It's one or the other. I personally choose the wine.
MORE ON:
Countess LuAnn De Lesseps
WHAT WOULD THE COUNTESS DO?: THE REALITY OF MOTHERHOOD; BREAKING UP IS HARD TO DO
Lindsay Lohan recently took a spill. How would the Countess graciously recover after taking a tumble? Especially if you're wearing a dress!
I address this very subject in my book Class with the Countess! I once took a tumble I'll never forget, in London, out on the town with designers John Galliano and Faycal Amor wearing a fabulous pair of high-heeled boots that I borrowed after Faycal's runway show. As I walked down the marble staircase to the lobby of the Barclay Hotel, the heels of both my boots broke at the same time. My legs flew out from under me and I slid down the staircase on my back. When I landed in the lobby, my friends and the hotel staff looked so shocked that I had to laugh. A sense of humor can go a long way in an embarrassing situation. I would never let a shoe malfunction ruin my evening and neither should Lindsay Lohan!