NEWS
What Would the Countess Do?: How to Help a Friend; Fighting Your Harshest Critics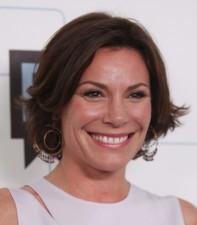 When it comes to etiquette, manners and overall good behavior, even celebrities need help navigating the rough waters of stardom! It's a good thing Countess LuAnn de Lesseps of the Real Housewives of New York is joining forces with OK! to school them on the right thing to do! In a rough situation, we just ask, "What Would the Countess Do?" This week the Countess takes on some serious subject matter — how to help a friend in need and the best way to handle your harshest critics.
Article continues below advertisement
How can you reach out to a friend in need without overstepping your bounds?
I was saddened to hear that Corey Haim died this past week and wondered what could have been done to save him. I'm sure the people close to him tried to help but sometimes it's impossible to save a person who is bent on self-destruction. In the end, it is important to try to help your friends even if they aren't receptive.
Tip: It takes courage to speak the truth to a friend, but you must be brave, especially if you feel someone's life is at risk.
OK! BLOG: WHAT WOULD THE COUNTESS DO? WHEN TO PLAY DRESUP; MEGAN FOX TELLS TOO MUCH
Howard Stern has publicly criticized Oscar nominee Gabourey Sidibe for being overweight, saying she'll never work again.
Gabourey Sidibe is a talented actress who doesn't need to respond to Howard Stern's cruel comments about her weight. Had he done his research, he would have known that Gabourey has at least two projects in the pipeline. Gabourey is an actress, not a swimsuit model. Besides, a lady never talks to Howard Stern.