NEWS
What Would the Countess Do?: Experiencing Letdowns; Infidelity on the Internet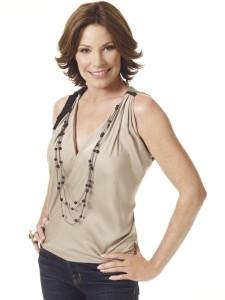 When it comes to etiquette, manners and overall good behavior, even celebrities need help navigating the rough waters of stardom! It's a good thing Countess LuAnn de Lesseps of the Real Housewives of New York is joining forces with OK! to school them on the right thing to do! In a rough situation, we just ask, "What Would the Countess Do?" This week the Countess weighs in on bumping into an ex at a party and teens on reality TV!
Article continues below advertisement
Lindsay Lohan was expected to play Victoria Gotti in a new movie about John Gotti but now she's received a different part. How would you recover from such a letdown happening in the public eye?
Actors audition for parts that they don't get all the time and most often, the public is unaware of their rejection. In Lindsay Lohan's case, she is in the public eye because of her recent run in with the law, rather than for her talent as an actress. The best thing Lindsay can do in this situation is to keep out of trouble and go to more auditions. If she can focus on her career rather than her legal troubles, she will soon get more parts.
MORE ON:
Countess LuAnn De Lesseps
Tip: Failure builds character while success builds ego.
WHAT WOULD THE COUNTESS DO?: BUMPING INTO AN EX; TEENS IN REALITY TV SPOTLIGHT
Leah Messer of Teen Mom found messages from another woman to her husband, Corey Simms. What are some tips for keeping trust in a relationship, and how do you know you can trust your significant other with all the various forms of social media these days?
I believe that you should trust your significant other until they do something to betray your trust. This way, your relationship can develop in a supportive and loving environment where honesty and faithfulness is the norm. While social media makes connecting with other people a lot easier, it shouldn't be blamed for unfaithful behavior. Corey Simms made a decision to connect with another woman and he would have done so by phone or letter if instant messaging hadn't been invented.