NEWS
What Would the Countess Do?: Holiday Shopping; Staying in Touch With Far Away Family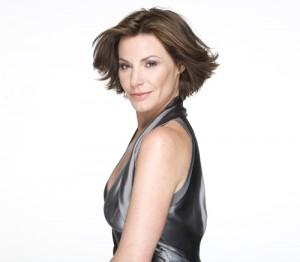 When it comes to etiquette, manners and overall good behavior, even celebrities need help navigating the rough waters of stardom! It's a good thing Countess LuAnn de Lesseps of the Real Housewives of New York is joining forces with OK! to school them on the right thing to do! In a rough situation, we just ask, "What Would the Countess Do?" This week the Countess gives advice on spreading holiday cheer!
Article continues below advertisement
Any tricks to getting through a holiday shopping list? What about last minute gift ideas?
The best advice I can give about getting your holiday shopping list done on time is to start early! I love using the Internet to buy most of my gifts because I can shop when the stores are closed and from the comfort of my home. For last minute gifts, I suggest hitting the department stores where there is a little bit of everything for everyone on your list. Also, buy a few gifts to keep on hand, like scented candles and bottles of wine so you can just grab and give!
Tip: Ask the most approachable department store salesperson for help finding gifts. Don't forget to include your kids' teachers, your hairdresser, and the other people that help you and your family throughout the year.
WHAT WOULD THE COUNTESS DO?: SENDING HOLIDAY CHEER; TIS THE SEASON TO GIVE!
Kendra Wilkinson has to stay in LA while her husband and baby are in Minnesota. Do you have advice for her to cope with not being with her family every day?
Article continues below advertisement
Sometimes when you have a career, being away from your family is unavoidable but today's technology makes keeping in touch a lot easier. When I'm away from my kids, I call, text and email them frequently to keep up with them throughout their day. There is no substitute for hugging the ones you love, so Kendra should plan frequent visits out to Minnesota to keep her spirits up.
Tip: The computer program Skype is great for video chatting and is free to download at Skype.com.