NEWS
What Would the Countess Do?: Sending Holiday Cheer; Tis the Season to Give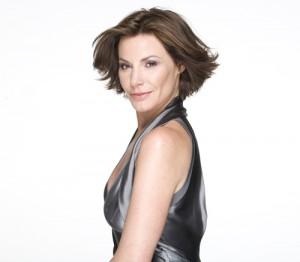 When it comes to etiquette, manners and overall good behavior, even celebrities need help navigating the rough waters of stardom! It's a good thing Countess LuAnn de Lesseps of the Real Housewives of New York is joining forces with OK! to school them on the right thing to do! In a rough situation, we just ask, "What Would the Countess Do?" This week the Countess gives advice on spreading holiday cheer!
Article continues below advertisement
Any quick tips on getting holiday cards together and sent out in time?
Sending out your holiday cards doesn't need to be stressful if you are organized and leave yourself enough time to get the task done. First, look at your list from last year and make any necessary adjustments. Add any new friends or business contacts to your list. You can enter your holiday card list into a computer program that will print labels and keep your addresses organized from year to year. Another time-saving strategy is to send a preprinted picture card. If you have time, it's nice to write a short note on the back. This adds a personal touch. Keep your list, labels, cards and envelopes in a decorative basket in your office or kitchen so that when you have a free moment, you can take care of few cards rather then dedicating hours to the task. Try to send your cards out at least two weeks in advance.
Tip: Send cards with generic holiday messages, like "Seasons Greeting" or "Happy Holidays" so that you can send one card to everyone regardless of their beliefs.
WHAT WOULD THE COUNTESS DO?: DATING A COWORKER; CHILDREN WITH ANGER ISSUES
Many celebrities are using their popularity to urge people to give to or join causes by taking down their social media pages until a goal is accomplished. How should normal people try to get in the spirit of charitable giving?
Article continues below advertisement
I like to think globally but act locally when it comes to charitable giving, especially during the holidays. You don't have to be a celebrity to get in the charitable giving spirit! You can give gifts that benefit your favorite organizations. This year, I'll be giving bottles of Les Compagnons wine where a percentage of each sale goes to New York City area animal shelters. You can find Les Compagnons wines at lescompagnonswines.com. Another great idea is to participate in the Angel Tree program at your children's school or your church. Buy holiday cards that benefit your favorite cause. You can help out at your local food pantry by giving your time to help the less fortunate among us.