NEWS
What Would the Countess Do?: Parenting Challenges; Handling Young Fame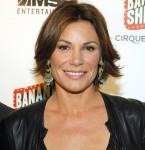 When it comes to etiquette, manners and overall good behavior, even celebrities need help navigating the rough waters of stardom! It's a good thing Countess LuAnn de Lesseps of the Real Housewives of New York is joining forces with OK! to school them on the right thing to do! In a rough situation, we just ask, "What Would the Countess Do?" This week she's taking on the challenges of expecting a baby later in life and young stars!
Article continues below advertisement
John Travolta and Kelly Preston that they're expecting a baby. What challenges do they face?
I'm so happy for Kelly Preston and John Travolta! Although having a baby when you are older can be physically challenging, Kelly is fit and healthy and looks radiant. Their decision to have a baby later in life is a very personal choice. I think when both parents are young at heart; having a new baby can only bring joy and happiness.
Tip: Remember 40 is the new 30!
WHAT WOULD THE COUNTESS DO?: BLABBERMOUTHS; PACKING ON THE POUNDS
Any advice for Greyson Chance, the 12-year-old YouTube phenom who performed "Paparazzi", becoming a part of the entertainment community at such a young age?
I was blown away by Greyson Chance's talent show video where he plays the Lady Gaga song Paparazzi on the piano and sings. Sudden fame can be overwhelming and frightening to someone so young. As a mother, I would suggest that his parents find a balance between his childhood and his God-given talent. I think that Dakota Fanning is a great example of how a child-star can have the best of both worlds. Her parents keep her life as normal as possible when she isn't working.