NEWS
What Would the Countess Do? Single Moms; Gearing Up for 'Gossip Girl'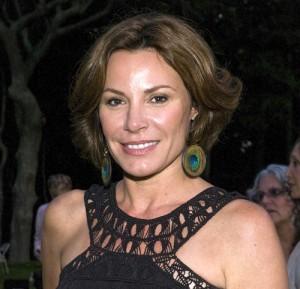 When it comes to etiquette, manners and overall good behavior, even celebrities need help navigating the rough waters of stardom! It's a good thing Countess LuAnn de Lesseps of the Real Housewives of New York is joining forces with OK! to school them on the right thing to do! In a rough situation, we just ask, "What Would the Countess Do?" This week she tackles single moms and her thoughts on the CW hit — Gossip Girl.
Article continues below advertisement
OK! WHAT WOULD THE COUNTESS DO?: DOUBLE WEDDINGS, FASHION WEEK ATTIRE
As a single mom of accomplishment and stature, what is your advice to teenage mothers who are battling financial hardships?
The best advice I can give to teen mothers who are suffering financial hardship is to continue their education and finish high school. According to the March of Dimes, only 40% of teen mothers go on to finish high school and 75% of these girls and their children live in poverty. This is why it is so important for teenage mothers to finish high school and then pursue a career that will provide self-sufficiency for their families.
Tip: If you don't believe in yourself, no one else will.
Season 4 of Gossip Girl is one of the most highly-anticipated shows on the fall line-up. With your background and familiarity living on the Upper East Side, what can you tell us about the society life among high school and college students in the area? Would you say the show is an accurate depiction or is all the jet-setting and Louboutin-wearing a little far-fetched for the Hollywood "WOW" factor?
MORE ON:
Countess LuAnn De Lesseps
Article continues below advertisement
Gossip Girl is great television but exaggerates the life led by most affluent high school and college students. The privileged teens I know live lives very similar to other children. They have to study hard to pass math, they care about what other people think about them, and they are convinced their parents are clueless. People love Gossip Girl because it is entertaining, not because it depicts reality. For reality, watch The Real Housewives of New York City!