NEWS
What Would Taylor Kinney Grab In The Event of a Real Fire? Find Out Here!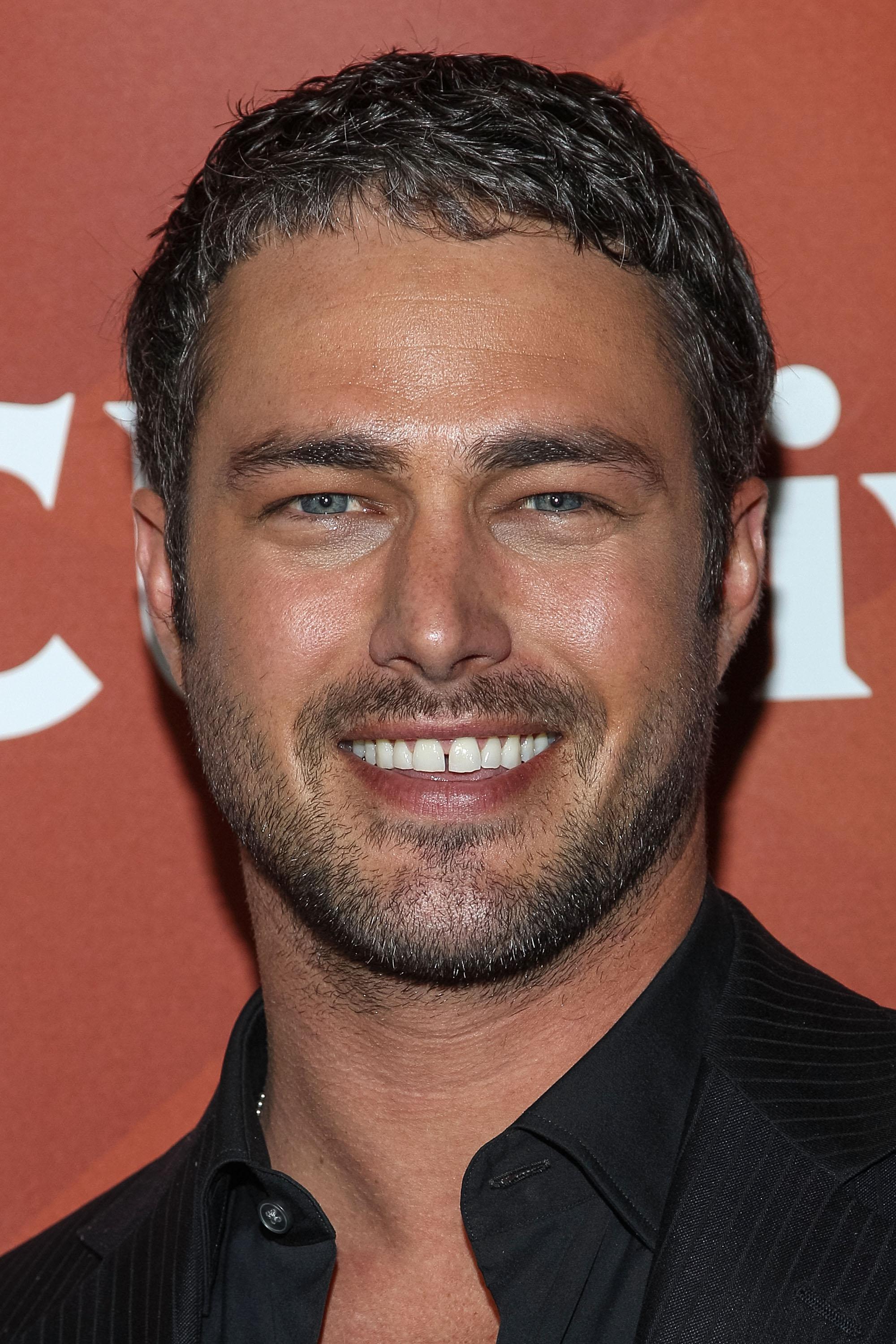 Taylor Kinney brings the heat in more ways than one on NBC's Chicago Fire, playing first responder Kelly Severide. But at NBC's Summer Press day in Pasadena, Calif, the 31-year-old actor admits that when faced with a real fire in his personal life, his instincts weren't on par with his on-screen alterego.
Watch: Chris Pine Talks About His Dream Girl (We're Sure He Means Us!)
"This was maybe four years ago—I was in San Diego with friends and we were watching a film in a small beach house, like a 1940s cottage," says Taylor. "Someone was banging on the window saying, 'Your house is on fire!' We thought it was a homeless guy messing with us. He keeps saying, 'No, your house is on fire!' I go outside and sure enough the top of the house is full on engulfed in flames. So I ran back in and I yelled to my three buddies, 'Guys, we've got to get the hell out of here. The house is on fire.' They went out and saw it. It was bad."
Article continues below advertisement
Photos: Which Celebs Are Expecting? Find Out Here!
So how did Taylor, who also happens to be Lady Gaga's boyfriend (lucky girl!) handle the emergency situation?
"My first response to that, and this was before (working on Chicago Fire), but I don't know if I would react any differently...your mind goes to instinctively get something because it's the last time you're in there," he explains. "I grabbed a phone charger and an old record player that you could probably get for $20 at CVS. I was like, 'Oh, I got stuff.' Would I handle it different now? Probably."
OK! News: Khloe Kardashian Axed From 'The X Factor'
The actor admits if he found himself in a similar situaiton now, he might channel his Chicago Fire character and jump on the roof of a neighbor's house with a hose to put out the flames.
No need for any real-life heroic action, Taylor. We're happy just admiring your hotness!
Which personal possessions would you grab in the event of an emergency? Tell us in the comments below or tweet @OKMagazine.