NEWS
What's in Your Stars?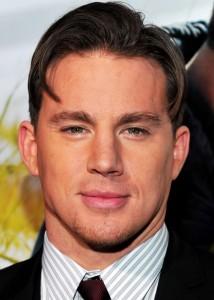 April 26
Today's celeb birthdays
1933: Carol Burnett (77)
1963: Jet Li (46)
1977: Tom Welling (32)
1980: Channing Tatum (30)
Aries
All work - either behind the scenes or that's done at home – is definitely making progress. But do your research carefully today before committing yourself, and get ahead, otherwise something unexpected could take you by surprise. Love? Your stars are highlighting a growing romance! Call me to hear when you must think twice before you spend.
Article continues below advertisement
Taurus
There is disruption in the air today and what you don't want is to be caught up in the cross-fire. What you do want, and need, is a little morale-boosting splurge. So buy something nice either for yourself or your home – and don't feel guilty one little bit. Call me to hear when flattery could lead you astray.
Gemini
You could find yourself chasing from pillar to post today, Gemini. It's just one of those days when everything seems to clash and everyone wants everything yesterday. What a way to begin the week! But meetings are productive, especially this afternoon - and even enjoyable. Call me to hear when it's imperative to guard your tongue!
Cancer
Check your diary, your work schedule, your rear-view mirror and your blind spot, Cancer. Chances are, if you don't keep your antennae fully extended, you could miss something important today. Home and money matters are beneficially linked. Deliveries and shipments, however, could be delayed. Call me to hear when you shouldn't let your heart rule your head.
Leo
Your confidence is high but your solar chart is sounding a discordant note today. You've been working hard to get your finances sorted but it looks as if you could come up against an obstacle. People are on hand to give advice. Conversations this afternoon are fruitful. Call me to hear when you can't afford to trust your luck.
Article continues below advertisement
OK! EXCLUSIVE: Angie & Brad Plan Quiet Ceremony
Virgo
It could be a case of 'into the fray' today, Virgo. Chances are, people are irritable around you and you could end up crossing swords with a partner or workmate. You're in no mood for friendly advice or pep talks – you know what has to be done. It's just a question of paying up. Call me to hear when you must keep an eye on that blind spot!
Libra
Starting a new project today, Libra? If it involves hi-tech equipment or computer work, do stay alert for problems. Machinery could go on the blink just when you need it. And if you're off to the gym or lifting heavy items, stay within your limits. Social life is interesting. Call me to hear when to avoid a disappointing trip.
Scorpio
Are you being swept off your feet, Scorpio? Perhaps you're taking a big risk and need to think about the practicalities of your decisions. Or there could be a disappointment or a falling out with someone close. Be prepared to co-operate. Work and official matters are all go. Call me to hear when to avoid tears before bedtime.
Sagittarius
You could get a lot shifted today, Sagittarius – work, duties, correspondence, problems and junk! If you're fed up of clutter everywhere at home or at the office, a good old clear out will give you a nice fresh start. Domestically, something may throw you off-guard. Call me to hear when you mustn't take your partner for granted.
Article continues below advertisement
OK! EXCLUSIVE: THE BIGGEST LOSER DIET
Capricorn
A serious conservation is deeply relevant and may require some quick decisions. Dig deep if you're looking for information. A journey, business trip or outing may either cause a few complications or else will have to be temporarily put on hold. Expect news from faraway. Call me to hear when your money instincts are spot-on.
Aquarius
The stars are flashing up an unexpected money alert today, Aquarius, so watch out! On the positive side, however, a trip or special outing fires you with great excitement. It could be that there's romance involved, or a much anticipated journey. Put security first tonight. Call me to hear when to avoid being caught out by the boss.
Pisces
Looks like you could be on a collision course with someone close, today, Pisces. If there have been niggles rumbling under the surface, chances are grievances will come to a head. This afternoon sees you making good progress at work. Recycling saves you time and money. Call me to hear when you discover the truth about a certain person.
To sign up for OK! Magazine's daily horoscopes on your phone, text the first three letters of your star sign (e.g., SAG) to 63422. Subscription is $2.99 per month billed until you unsubscribe plus message & data rates may apply. Send STOP to 63422 to unsubscribe. Text Help to 63422 for help. Premium charges will be added to your wireless phone bill or deducted from your prepaid account. Subscriber certifies they are the account holder or have account holder's permission. For more info, please visit http://www.okmagazine.com/horoscopes/
Participating carriers include Alltel, AT&T, Boost, Cellular One, Nextel, Sprint, T-Mobile, US Cellular, Verizon Wireless, and Virgin.