NEWS
OK! EXCLUSIVE: The 'Biggest Loser' Diet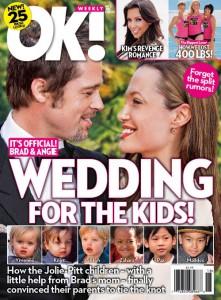 To see Rebecca Meyer, Tara Costa and Ali Vincent at a recent OK! photo shoot, it's hard to believe that they once wouldn't wear swimsuits. But thanks to NBC's The Biggest Loser (and hard work), the've lost a total of 394 pounds.
OK! NEWS: JILLIAN MICHAELS "CAN'T HANDLE" RUINING BODY WITH PREGNANCY
Growing up, Rebecca struggled every day with her weight and self-esteem. She even scrapped her dream of being in the military because she couldn't make the weight requirement.
Article continues below advertisement
Then came The Biggest Loser.
"It was totally my second chance," she says. And she took it, going from a size 22 to a size 8.
"On a typical day I try to get up and work out early," she told OK!. "Even though I might look like a skinnier girl, I'm never going to be able to eat what I want and not have to work out."
OK! NEWS: JILLIAN MICHAEL'S MAKES THE MOST OF HER HARDCORE WAYS
So what are Rebecca's diet secrets?
"When eating out, don't even look at a menu, just order what you want, like steamed fish or veggies," she recommended. "It's easier than dissecting everything."
CLICK HERE FOR ALL OF OK'S BIGGEST LOSER NEWS
Tara recalls her pivotal moment: She was denied entry at a nightclub because of her size. "I went right to the store for Ben & Jerry's," Tara says.
After she got home, Tara looked in the mirror.
"I thought, 'It's time to make a change.'" She tried out for The Biggest Loser, and the rest is history!
Article continues below advertisement
OK! NEWS: REBECCA & DANIEL — THE BIGGEST LOSER'S BIG WINNERS IN LOVE
The best thing The Biggest Loser has taught Tara is that, "It takes 21 days to break a habit and 42 days to make a new one. For 21 days, I was basically in detox, and for 42 days, I was forming new habits that became second nature."
Such as?
"If I want ice cream, I'll get a cup of frozen yogurt — I don't buy a gallon. And I stopped eating carbs after 4 p.m., so no pasta for dinner."
Article continues below advertisement
All that changed with Ali joined The Biggest Loser!
Now Ali has tricks to help herself eat right.
"I travel with food. I pack things like chicken breasts and yogurt," she said. "It's about maintaining healthy choice."
OK! NEWS: ALI VINCENT'S BIGGEST LOSER BLOG: LET THE SUN SHINE IN
Ali's diet tips?
"Eat Subway!" she said. Ali loves the 6-inch turkey sub on whole wheat. "Get extra lettuce and a swipe of mustard on the bread, not on the meat. If you can't taste it, why waste it?"
TO SEE REBECCA, TARA AND ALI'S PHOTO SHOOT AND READ MORE OF THEIR INTERVIEW, CHECK OUT THE NEW ISSUE OF OK! IN STORES TODAY!