NEWS
What's in Your Stars?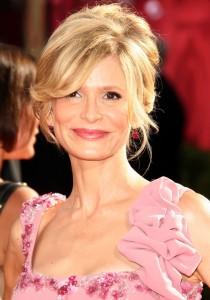 August 19
Today's celeb birthdays
1963: John Stamos (47)
1965: Kyra Sedgwick (45)
1969: Matthew Perry (41)
Leo
There's trouble at mill today, Leo. Complications, interruptions and break-downs are all written in the stars. Stay flexible and expect the unexpected. That way, you won't be fazed when you have to down tools just when things were getting interesting. Call me to hear when a disappointing change of plans works out for the best.
Article continues below advertisement
Aries
Feeling irritable? Perhaps you're short of sleep. Something, or someone, is nagging at you and you can't get it out of your mind. Perhaps you need to rest and unwind. Have an early night and things will look much better in the morning. Call me to hear when to avoid bookings and arrangements becoming a pain in the neck.
Taurus
If someone's going to let you down, they'll let you down good and proper today. And just when you need all the help you can get, too! Partners are a ray of sunshine though. But whatever happens today, you'll find love and support at home. Call me to hear why and when you mustn't let your enthusiasm be dashed.
Gemini
Televisions and hi-fis, lights and boilers, not to mention children and even the hole-in-the-wall machine will be playing up and driving you nuts today. Postpone buying electronic equipment, especially on the internet. Chances are, you'll either be disappointed or make a mistake. Call me to hear when impulsive spending is just plain wrong.
Cancer
It's not love nor money but hard work and compromise that will make your world a happy one today. So before you go about rearranging all the furniture in your house, consult your partner and come to some agreement. At work, take the rough with the smooth. Call me to hear when to make what you say to colleagues crystal clear!
Article continues below advertisement
Virgo
You won't need to try too hard to make a gaffe today. Given the current star aspects someone somewhere is going to get upset. Think twice before you open your mouth when talking to a female friend or relation. That way, you'll avoid making an awful faux pas. Call me to hear when not to cross swords with people you love.
Libra
Watch where you're going! There are banana skins waiting for you to slip on all over the shop today. Be courteous and don't take any risks if you're driving. If you use a computer, back up your work more often today just in case a fault develops. Call me to hear when you must get off your high horse!
Scorpio
Career-wise, things are looking much more promising. You've been working hard to improve your status at work and now you're starting to see your efforts paying off. To avoid embarrassment, be sure to get your financial facts straight in all discussions and group dealings today. Call me to hear when you must keep a clear head when dealing with finances.
Sagittarius
Whether at work or at home, with loved ones or colleagues you deal with every day, trying something different may be your answer. Not everyone will be in favour, but give it time – they'll come round to your way of thinking eventually. Money talks. Call me to hear when to expect some disruption at home.
Article continues below advertisement
Capricorn
You may not get your way in everything, and there's even a chance that you might have a run-in with an authority figure. Missing a deadline, speeding, parking on a double yellow, are definite no-nos. Stick to the rules and don't fight the system today. Call me to hear when carelessness won't please the boss.
Aquarius
A quiet day to yourself is probably what you want but it's likely to be out of the question. Maneuver yourself into a back office, or find things to do out of the way and behind the scenes. Keep your own counsel and any privileged information to yourself. Call me to hear when your instincts are not to be trusted.
Pisces
Your energy is returning and life is looking better and brighter. Your soaring confidence and optimism is good but it could make you throw caution to the wind – especially when it comes to money. Stop before handing over your credit card. Think sensibly and don't fritter your cash away. Call me to hear when trust becomes an issue with a friend.
To sign up for OK! Magazine's daily horoscopes on your phone, text the first three letters of your star sign (e.g., SAG) to 63422. Subscription is $2.99 per month billed until you unsubscribe plus message & data rates may apply. Send STOP to 63422 to unsubscribe. Text Help to 63422 for help. Premium charges will be added to your wireless phone bill or deducted from your prepaid account. Subscriber certifies they are the account holder or have account holder's permission. For more info, please visit http://www.okmagazine.com/horoscopes/
Participating carriers include Alltel, AT&T, Boost, Cellular One, Nextel, Sprint, T-Mobile, US Cellular, Verizon Wireless, and Virgin.