NEWS
Which E! Star is Reportedly Joining The Real Housewives of Orange County Season 9?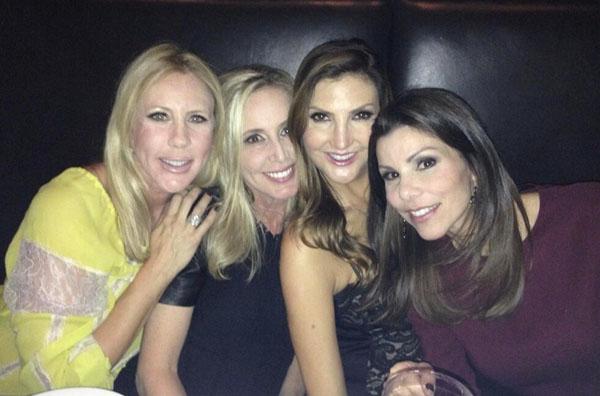 RHOC fans, we have a feeling that the upcoming season 9 is going to be the funniest one yet in the LOL kinda way, not the hahaha they're so dramatic kinda way. Why, you ask? Because E! Online and others are speculating that the newest housewife to join the franchise is—wait for it—Chelsea Lately writer and comedienne Heather McDonald.
OK! News: How Does Vicki Feel About Gretchen Leaving RHOC?
Vicki Gunvalson, who's been on the show since the very beginning, tweeted out this photo of the ladies, which is starting the speculation...
Article continues below advertisement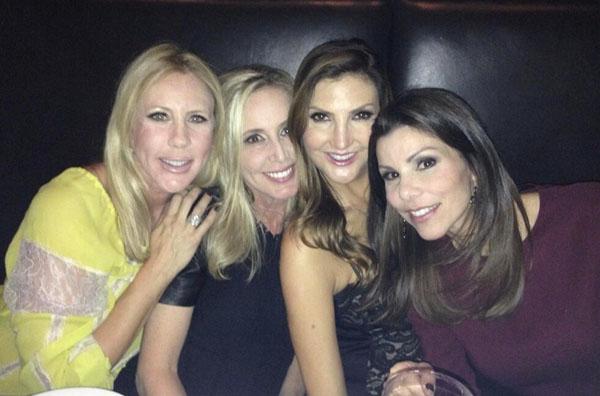 ...and Heather McDonald herself has been posting a few Instagram photos that are getting people talking:
Photos: Vicki Gunvalson's Beauty Evolution
But I am not shocked by this (alleged) casting news, mainly because back in March, I spoke to Heather about the new season of Chelsea Lately, and while we were on the topic of TV, she told me that her guilty pleasure is The Real Housewives (Beverly Hills and Orange County in particular) and that she personally knows Tamra Barney and Heather Dubrow. So maybe Tamra and Heather gave the other Heather a personal invitation to join the new season?
Alexis Bellino and Gretchen Rossi are rumored to have not been asked back for season 9, and Lydia McLaughlin has confirmed that she's not returning either. And while we're pretty sure that Shannon Beader has already been accidentally revealed as the new castmate, we're beginning to think that Heather is the other new castmate to round out the season. Stay tuned for officially confirmation from Bravo, though. And also, if this news is indeed true, prepare for a seriously hilarious season ahead.