NEWS
Who Got Knocked Out of the Competition on 'Dancing With the Stars' This Week?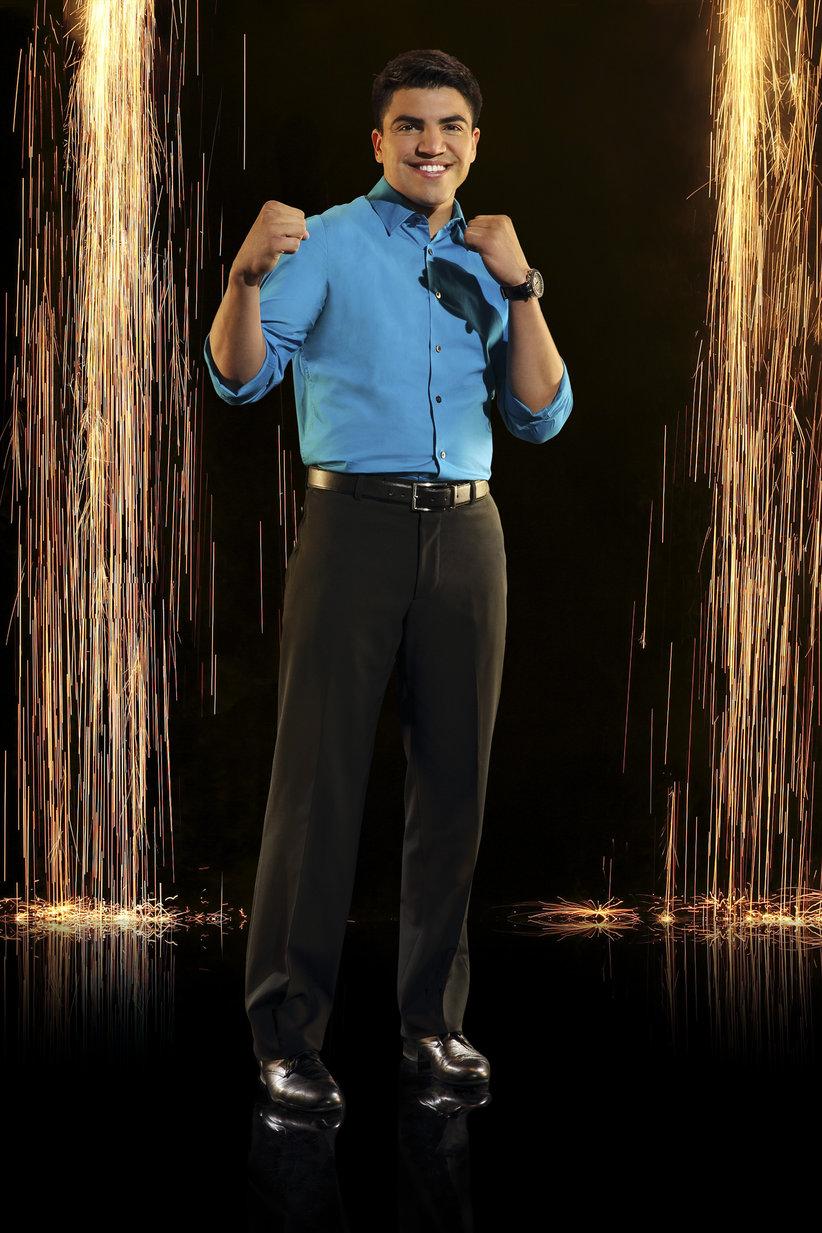 Dancing with the Stars said goodbye to former Welterweight Boxing Champ Victor Ortiz and his pro dance partner Lindsay Arnold on Tuesday night during the competition's live results show. After performing a mediocre rumba on Monday that was met with low scores from the judges, Victor says he wasn't surprised by his elimination.
OK! News: Jenelle Evans Back Behind Bars
"I accepted the fact that we were getting eliminated yesterday," he said backstage at DWTS after the show. "The reason behind that is because my performance yesterday, for whatever reason, did not come through as it usually did in rehearsals. I felt it. I knew it. The scores were low. I don't know what happened. I just kind of choked. But I had a great time. I don't take any of this experience back. I loved every moment of it, I guess even the moments where I broke down on camera in rehearsals. So at the end of the day I'm still in it. I've made great friends, met a great gal and I'll always be a fan of this Lindsey over here."
Article continues below advertisement
OK! News: Nick Cannon May Be The Sweetest Hubby Ever
Lindsay, who is a newbie to Dancing this season, hopes she'll be asked back to the ballroom for another go-round.
"I really hope so," she said. "I had such a fun time this season. Honestly, I feel like not only have I taught someone how to dance but I've also learned so much myself and grown so much as a person. I'm really so happy with how well we did this season and I really hope I'll be back next season."
Watch: What Did Harry Styles Say About His Relationship with Taylor Swift?
As for Victor, he's already plotting when he's going to be back in the ring, and hopes to have his DWTS co-stars in the audience for his next fight.
"I made a phone call a couple weeks back because I kind of already had a feeling I was going to be eliminated soon so I notified my management to get me into a fight," he says. "I'll be fighting in the next couple of months more than likely, for a world championship once again, and I'll be coming back for titles. My jaw's been fine since before the season took place. I had a specialist check it and they said wait a few more months so that's why I took on Dancing with the Stars."
Dancing with the Stars will be spicing things up in its next two episodes with Latin Week.
Were you sad to see Victor and Lindsay go? Tell us in the comments below or tweet @OKMagazine.