NEWS
Jenelle Evans Back Behind Bars—Arrested For Heroin Possession And Assault!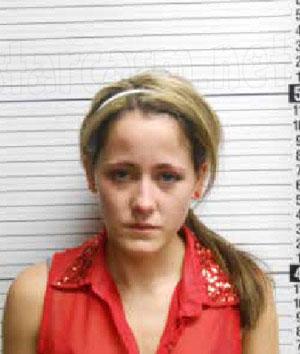 Jenelle Evans is back behind bars.... yet again!
The troubled Teen Mom 2 star was arrested Tuesday for possession of heroin and assault and OKMagazine.com has all the details.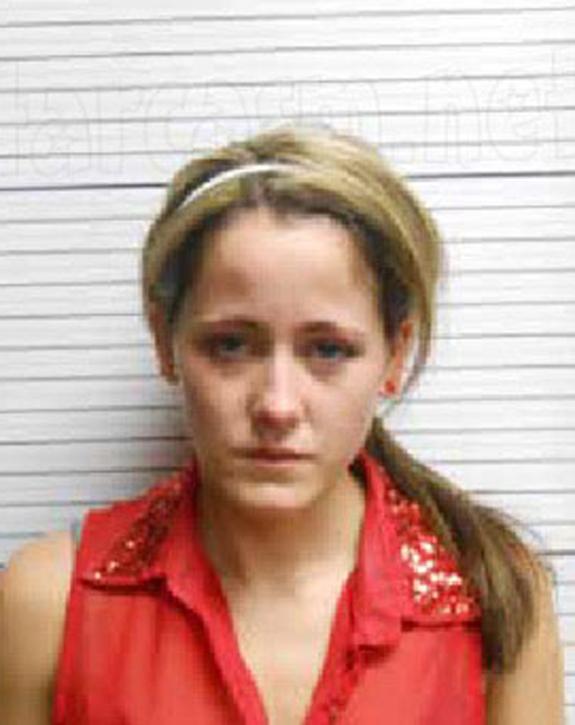 According to court documents, cops were called to the troubled 21-year-old's North Carolina house following an alleged domestic dispute between Evans and her husband Courtland Rogers , whom she is accused of assaulting with a piece of furniture.
Article continues below advertisement
The mom-of-one was found with 12 bindles of heroin in her possession and the prescription painkiller Percocet, along with plastic wrapping paper and a glass smoking pipe, which is considered illegal drug paraphernalia.
Evans is facing a total of five different criminal charges—including— possession of heroin with intent to manufacture, sell, distribute; possession of drug paraphernalia; simple possession of a schedule II controlled substance and simple assault.
In addition to her latest arrest, Evans was also served with a warrant for non-payment of child support.
As previously reported, Jenelle has fought a well documented battle with substance abuse and already has an extensive arrest record.
Just last month she checked out of rehab after a mere four days of treatment claiming she did not have a problem and that she is "addicted to relationships not drugs."
Do you think Jenelle has a problem with drugs? Tell us in the comments section or on Twitter @OKMagazine