NEWS
Who's Angsty and Who's in Love When The Fosters Returns in January?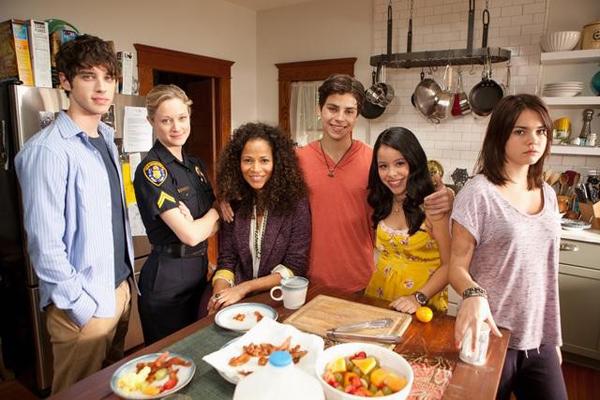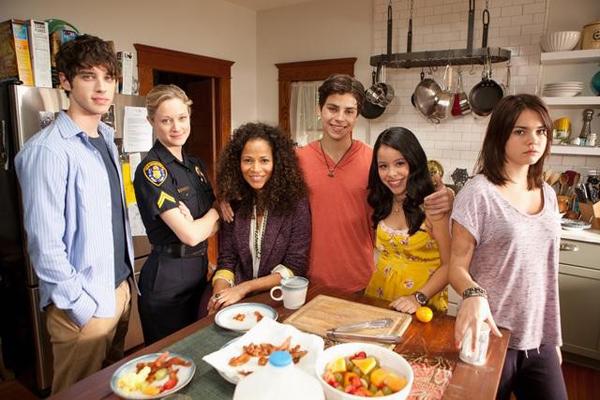 The Fosters' winter premiere is set for January 13 on ABC Family and there will be a whole lot of drama going on as usual OK! caught up with the cast at the Wet Seal Crush by ABC Family party and each storyline sounds juicier than the next.
OK! News: Why Does Kyle Richards Feel Guilty?
"As far as (my character) Mariana goes, you can definitely look forward to maybe a love interest for her," teases Cierra Ramirez. "And this family can't lose the drama, of course, so you can definitely look forward to lots of plot twists. Stuff that you've never really thought to expect."
Article continues below advertisement
For his onscreen alter-ego, David Lambert promises lots of brooding and angst.
"Brandon, he's gonna go through a lot of changes in these next episodes," admits the actor. "He's not going to get what he wants and he's definitely going to be dealing with matters of the heart and teenage angst and no one understands him and all of these things. It's an interesting time for him and he's going to learn a lot and hopefully grow a lot…we'll see. It's exciting."
OK! News: Has the Baby Daddy Cast Been Naughty or Nice?
Despite the heavy plot lines of the series, David says there are still a lot of laughs on set.
"We have some of the silliest cast mates," he says. "I guess I'm more of a quiet one along with Sherri Saum, we're kind of the quiet ones, but Teri Polo, who plays Stef, my mom, is hilarious. She's always cracking jokes. Maia Mitchell is also very silly on set. It's important to us to not take ourselves too seriously. There's a time to be serious but there's definitely times that are needed to laugh at yourself and enjoy what we're doing and not get too in your head about it all. We try to find a balance and luckily we have such a good cast it works out."
Article continues below advertisement
OK! News: What's Jessica Alba Carrying in Her Makeup Bag?
For all of her silliness, Maia's character Callie is going to take her drama to a whole new level in this next set of episodes.
"I'm super excited because every script I read is better than the last," says Maia. "Callie goes through a huge character journey. She learns a lot about herself. She meets a lot of characters who are introduced that kind of force her to face some demons from her past she hasn't really dealt with so it's really, really fun. We've been having a blast and I feel really, really proud of the scripts and what we've done so far. I'm just excited for people to see it."
Do you have a favorite character on The Fosters? Share it in the comments or tweet @OKMagazine.