NEWS
Who's The Class Clown On The 'Pretty Little Liars' Set? This Girl!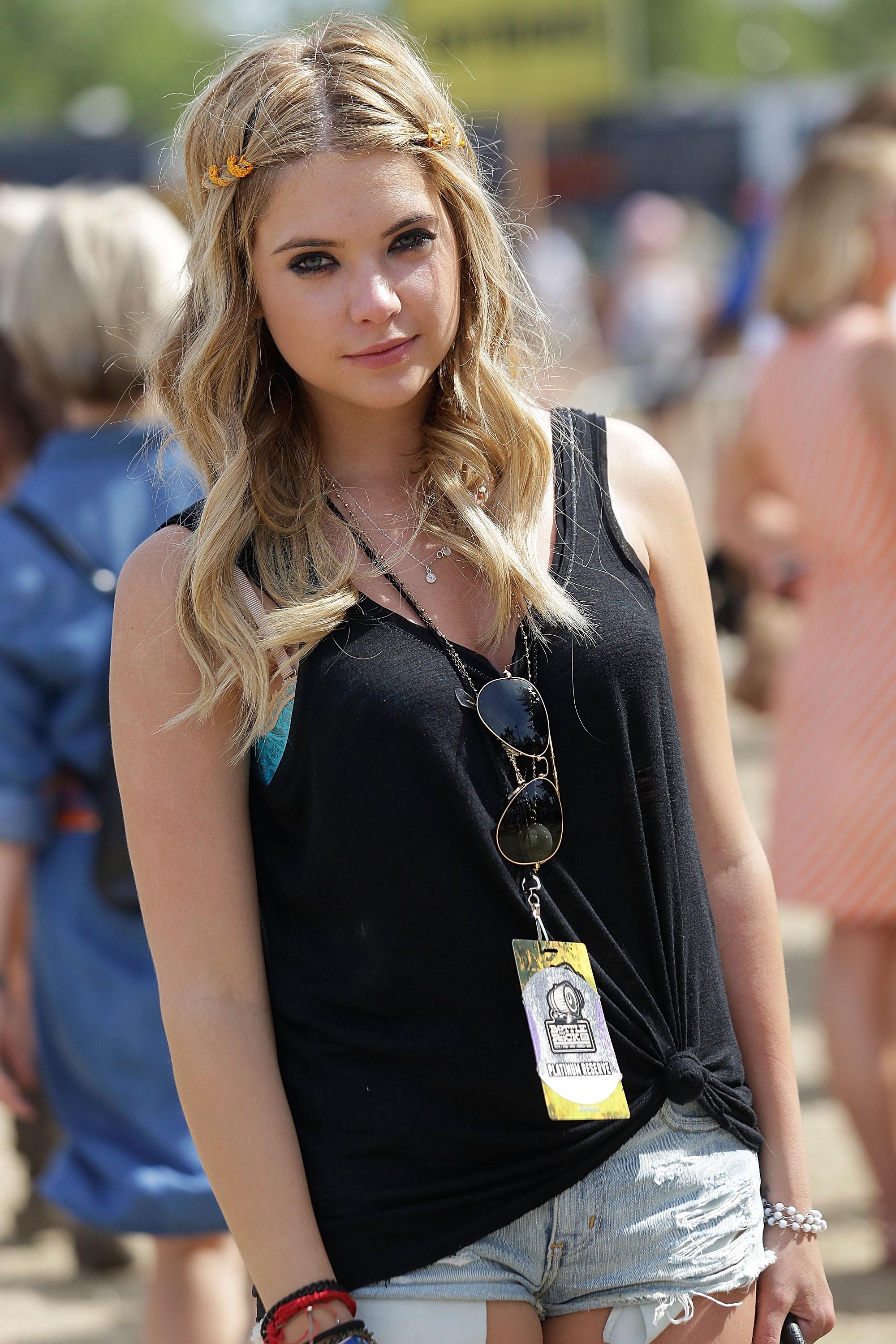 Pretty Little Liars returns to ABC Family tonight with brand new episodes and we couldn't be more excited. To get everyone pumped for tonight's new recap episode before next week's premiere, Ashley Benson talks about life on set, Hanna's style and why she's her personal stylist's worst client.
OK! News: Wanna Go Blonde This Summer? Read This First!
OK!: Since you're in production on PLL right now, can you think of any funny moments on set?
Article continues below advertisement
Ashley Benson: Every day is a funny moment. I'm a nut case. I love to make people laugh. I'm constantly running around telling jokes and being inappropriate. I just do whatever I can to make people laugh. Shay, Troian and I were on set together yesterday and we were just dying laughing and goofing around. Tyler was with us. We just have so much fun.
OK!: Do you think Hanna's style is starting to become more like what you would wear on your time off?
AB: Kind of, I mean she's so girly but she wears a lot of black now and she gets a little more edgy but she's always in heels and dresses, which is amazing. I wish I could wear that. If I had that closet I wouldn't be disappointed, but a) I hate buying clothes, b) I would feel weird walking down the street in heels and a dress. I do that as my work so it's hard for me to do that. But there are certain times where I will do it but I'll have Converse on.
MORE ON:
pretty little liars
Article continues below advertisement
OK! News: 13 Things We Learned From Last Night's 'Real Housewives of Orange County'
OK!: Whose opinion means the most to you when you're choosing something to wear on the red carpet?
AB: Myself. But I work with a stylist, Taylor Jacobson, and she's amazing. So she helps me put together outfits. Sometimes she'll bring over outfits and I'll be like, "I'm not wearing that. I don't feel like getting dressed up today. I'll put on jeans and a t-shirt. I don't feel like getting dressed up. I'm going to go like this." Everyone else is in little dresses and I'm like, "I don't know, I didn't feel it today."
OK!: Has she given you any stern warnings?
AB: It's funny because I'm the worst client for her because I go to my fittings and I usually pick it the first time or I go through the racks and say, "Yes, I like that." But once I try something on and I like it I'm like, "Okay, I'm done. I wanna go." I hate trying on clothes. She's like, "Ashley, there are so many other options. You have to try them on." And I'm like, "Nope, nope, we'll do this later." She gets so mad at me. Once I'm set on something I don't want to have to try on other things. I hate trying on clothes.
Watch: Will 'PLL' Star Janel Parrish Reveal a Spoiler In This Vid?
OK!: What's been your favorite red carpet fashion moment?
AB: All my stuff for the Spring Breakers press tour – all of my dresses and all of my casual looks were amazing. That was one of my favorites.
What are you looking forward to about the PLL season premiere tonight? Speak your mind in the comments below or tweet @OKMagazine.