NEWS
Why Alice Englert & Alden Ehrenreich Didn't Want the Part in 'Beautiful Creatures' at First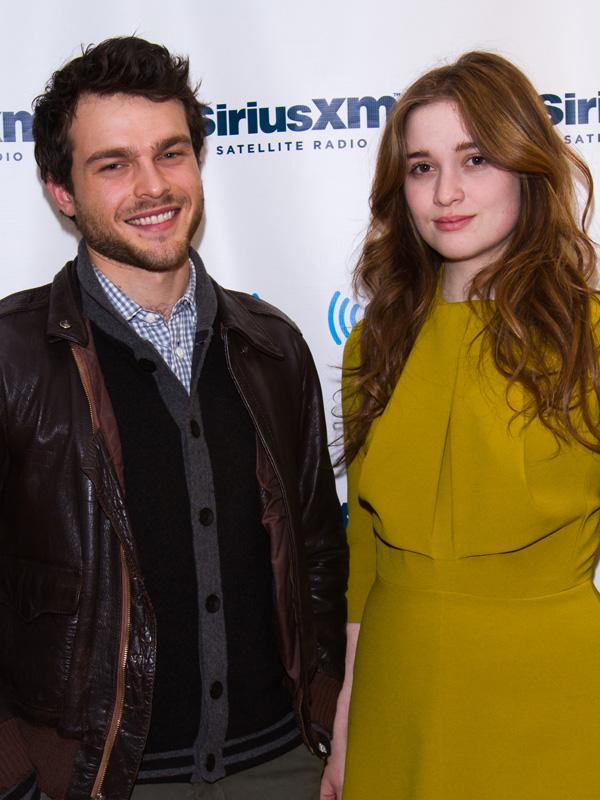 Beautiful Creatures—the supernatural tale of two teenagers in love is based on the best selling novels and has a huge cult following, which is being compared to that of Twilight and Hunger Games so when Alden Ehrenreich and Alice Englert were approached to star in the film as the two leads you would think they'd jump at the chance to become more known in the acting scene and be part of a film with so much potential.
Article continues below advertisement
OK! NEWS: 'BEAUTIFUL CREATURES' ZOEY DEUTCH REVEALS THE REACTION SHE GOT GOING BLOND
They surprisingly had the opposite reaction and at first and wanted nothing to do with the movie.
OKMagazine.com chatted with the young actors at the SLS Hotel in Los Angeles and they explained their initial hesitation.
"We got a very kind of generic brief for it that sounded slightly like a remake of something we thought was a little early to remake," Alice said.
"It didn't feel like it had its own identity and DNA in the pitch that we were given which is Twilight meets Romeo and Juliette. Everything they do is all this comparative stuff. When you try to get a movie made it's like 'Terminator' meets 'Mrs. Doubtfire.' It's really limiting because you miss you on something that might be special and luckily in this case we both fortunate enough that it came back to us, Alden chimed in.
Article continues below advertisement
OK! NEWS: EMMY ROSSUM ON PLAYING THE BAD GIRL: 'SHAMELESS' MADE PEOPLE SEE ME A LITTLE BIT DIFFERENTLY
The director Richard LaGravenese (The Fisher King, P.S. I Love You) actually liked the fact that they didn't want the part at first because he knew they weren't just about fame and notoriety so he did everything he could to convince them to take the roles.
"For me, when I read the script, I knew in the first two pages I wanted to do it because the narration that I have—it's like when you meet someone and you chemistry with them. I just had chemistry with the character. I just knew I wanted to play the character and I knew from the writing. Richard was taking a really interesting point of view on this material and then when I met with him he had this wit and humor and intelligence. 'I want to try to elevate this genre.' And that's what we were all on the same page about. I think when we all met and all went into this, we all wanted to do it like that," Alden explained.
OK! NEWS: FIND OUT WHAT ACADEMY AWARD NOMINEE VIOLA DAVIS SAYS ABOUT "THE OSCAR CURSE!"
While this film could launch Alice and Alden into super stardom, don't expect to see Hollywood affect them. They could care less about the party scene—they just want to work!
"You just say no to invitations. You don't have to go," Alice said.
Alden added: "To me, that's the most appealing part of that side of things—the only appealing part of that side of things is that you're then given this opportunity where you can read a script, decide to do it and then a movie that otherwise would not have been made gets made. You can also work with the greatest people. I've been cast in parts then have been told they need someone with a bigger name even though I'm right for the part. If we have the lucky problem of having that be our lives after this film in terms of doing the best work possible I think it's only a benefit because it lets you into those rooms."
Beautiful Creatures opens in theaters Feb 14.
Are you a fan of the books? Are you going to see the movie? Tell us @OKMagazine!