NEWS
Wow! Take a Look at Lea Michele's Sexiest Instagram Pics!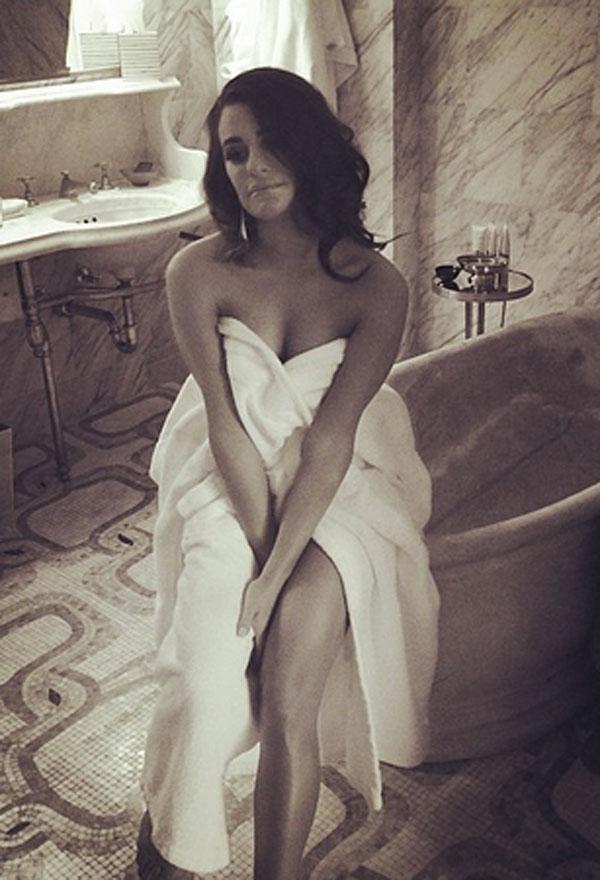 Is this an almost-nude picture from Glee's Lea Michele!? The super sexy star posted this sultry shot on her Instagram hours before heading over to the Met Gala in a metallic gold gown that was accented with a major thigh-high slit. Showing a little skin must have been the theme for the A-lister-only evening. And really, what better way to do that than lounging in a white fuzzy towel (in full hair and makeup, we might add) on the side of your tub?
Article continues below advertisement
OK! News: How 9 Bravo Stars Went Broke
If you were shocked to see such a sexy pic from Rachel Berry on your Instagram feed, you obviously don't follow her as closely as you should. The singer, who just released a new album this year, is the proud owner of a compilation of perfect photo ops that define every aspect of her sweet personality. Like seriously, she looks like the girl-next-door you'd want to be best friends with even when she's getting primped and pampered for a music video shoot. Your Tango did their research and gathered up Lea Michele's 10 most stunning Instagram pics for you to see all in one place. Click here to check out all Lea's fabulous photos, from bikini body moments to Met Gala glam.