NEWS
Your Afternoon "Aww": Can You Guess Which A-Lister This Pup Belongs To?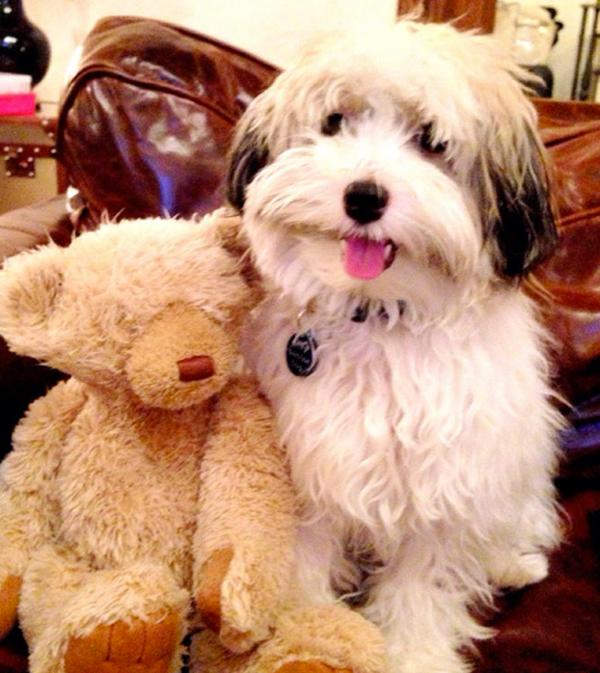 How cute is today's Afternoon "Aww"? Henry's mom is not only a talented actress, but America's sweetheart. The mystery star took to Twitter in February to share the news of her new puppy by stating, "LOVIN' on our new puppy:) Say hi to Henry!" If you thought Henry was adorable nine months ago, than you have to check out his recent snapshot below. He looks just like a cuddly stuffed animal! After taking a peek at the photo, make sure to read our five clues to see if you can guess Henry's celeb owner!
Article continues below advertisement
1. She is said to be a sucker for gambling—especially blackjack!
2. Before landing her own hit show, the star appeared on two episodes of Seinfeld.
3. Made her TV debut on NYPD Blue in 1994.
4. After six Emmy Awards nominations, the actress finally took home a win in 2003 for Outstanding Lead Actress in a Comedy Series.
5. Competed in beauty pageants as a teen and won Rhode Island's Junior Miss in 1986.
Which A-lister are we talking about? Get the scoop at the bottom of the page!
Did you guess Debra Messing from Will & Grace? If so you are correct! Thanks for playing and come back Monday through Friday for new installments of Afternoon "Aww."
Photos: See Yesterday's Afternoon "Aww" of Andy Cohen's New Dog
Are you sad Smash is not returning? Let us know in the comment section below and on Twitter @OKMagazine.