NEWS
Your Afternoon "Aww": Can You Guess Which Boy Bander This Alaskan Klee Kai Belong To?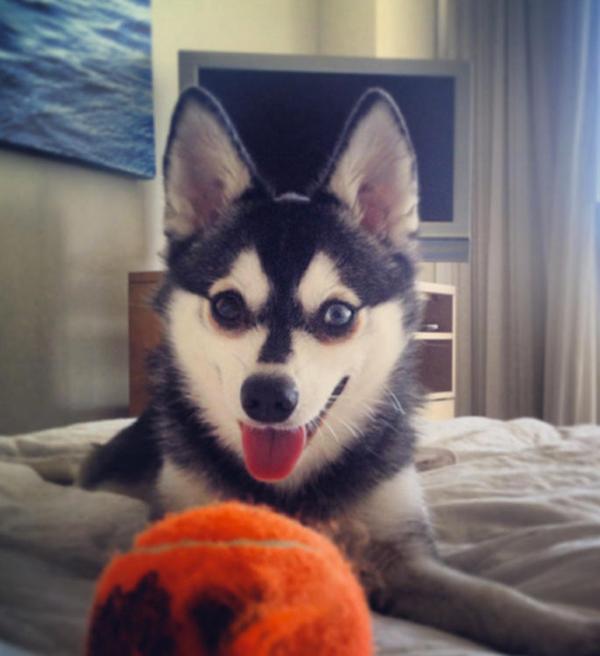 Have you ever heard of #FoxPhotoFriday? The boy bander featured as today's Afternoon "Aww" loves his pup so much that he dedicates an Instagram pic every Friday to the cute little guy! The Alaskan Klee Kai has not only been to star-studded soirées, but behind-the-scenes of the hottest TV and movie sets. Take a guess at the mystery celeb owner by checking out the adorable snapshot and five clues below.
Article continues below advertisement
1. Appeared on 49 episodes of ABC's Wipeout.
2. Was apart of the Macy's Day Parade in 2010.
3. Before making it big, the singer landed an episode on the hit show, iCarly.
4. Knows how to make the ladies swoon on the piano, guitar and drums.
5. The success of his boy band's career led to a four season show on Nickelodeon.
Find out which hottie Fox belongs to by scrolling down!
Who does the adorable Alaskan Klee Kai above belong to? James Maslow of Big Time Rush! Thanks for playing and come back Monday through Friday for new installments of Afternoon "Aww."
Photos: See Yesterday's Afternoon "Aww" of Rob Kardashian's New Dog
Is James Maslow your favorite member of Big Time Rush? Sound off in the comment section below and @OKMagazine.