NEWS
Your Afternoon "Aww": Can You Guess Which Comedian This Dog Belongs To?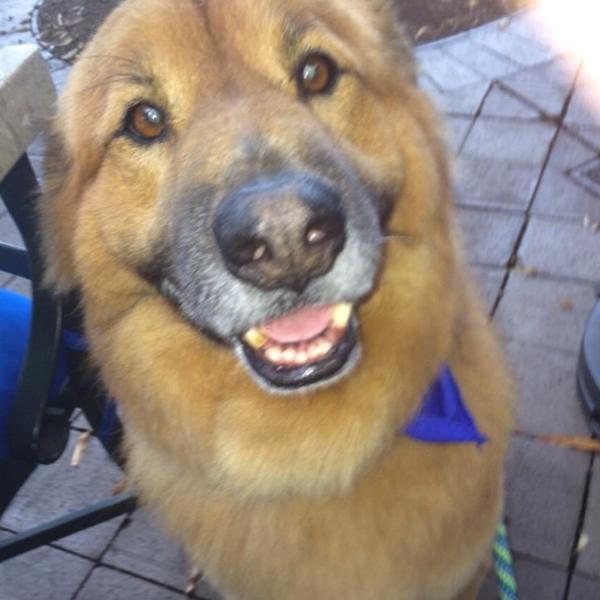 You know your dog is cool when fans request a Twitter page for the pup! Today's Afternoon "Aww" belongs to a very funny comedian who just so happens to have her own talk show. Not only is the mystery celebrity an advocate for animal rights, but a supporter of shelter adoptions. See if you can decipher which star Chunk belongs to with the help of our five hints below!
1. Decided to switch from acting to stand-up comedy after sharing her DUI story to other offenders who found the story funny.
Article continues below advertisement
2. Has authored four books including My Horizontal Life: A Collection of One-Night Stands.
3. Was the host of the 2010 MTV Video Music Awards.
4.  Has appeared on several hit shows including My Wife and Kids, The Bernie Mac Show and Reno 911!
5. Has graced the covers of Hollywood Reporter, SHAPE, Redbook, Playboy and Marie Claire.
Think you have the answer? Scroll down to find out if you guessed correctly!
Chelsea Handler is the proud owner of Chunk! Thanks for playing and come back Monday through Friday for new installments of Afternoon "Aww."
Photos: See Friday's Afternoon "Aww" of James Maslow's Alaskan Klee Kai
Are you Chelsea Handler's biggest fan? Share with us your answer below and at @OKMagazine.