NEWS
Your Afternoon "Aww": Can You Guess Which Actress This Maltipoo Belongs To?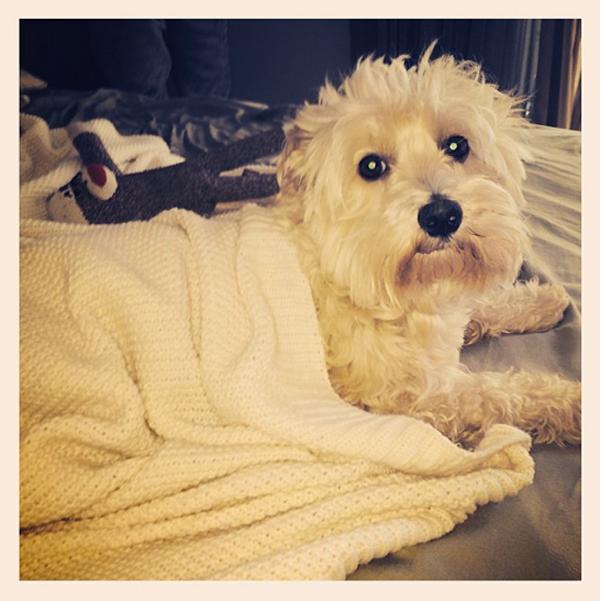 While the weekend flew by way too fast, we're happy Monday brought us another irresistible installment of Afternoon "Aww." Today's celebrity pet is an adorable Maltipoo who is lucky enough to still be snuggled up in bed on this crisp fall day. To find out which actress today's daily dose of cuteness belongs to, read the five hints below! Then, scroll down to the bottom of the page for the reveal of the pup's owner!
Article continues below advertisement
1. Attended the prestigious Professional Performing Arts School in Manhattan with alums including Britney Spears, Alicia Keys and Jesse Eisenberg.
2. Joins Dianna Agron and Gabby Douglas as a spokesperson for Nintendo 3DS.
3. Met her boyfriend while auditioning for High School Musical 3: Senior Year.
4. Revealed to Seventeen Magazine in May 2012 that she has kidney dysplasia. 
5. Her hit ABC show has already received countless Screen Actors Guild, Awards Emmys and Golden Globes.
And the mystery celeb is....find out at the bottom of the page!
Little Barkley Bixby belongs to Modern Family's Sarah Hyland and her boyfriend Matt Prokop! Thanks for playing and come back Monday through Friday for new installments of Afternoon "Aww."
Photos: See Friday's Afternoon "Aww" of Julianne Hough's Cavalier King Charles Spaniels
Is Sarah's character your favorite on Modern Family? Tell us @OKMagazine and in the comment section below.