NEWS
Your Afternoon "Aww": Can You Guess Which Celeb These Cavalier King Charles Spaniels Belong To?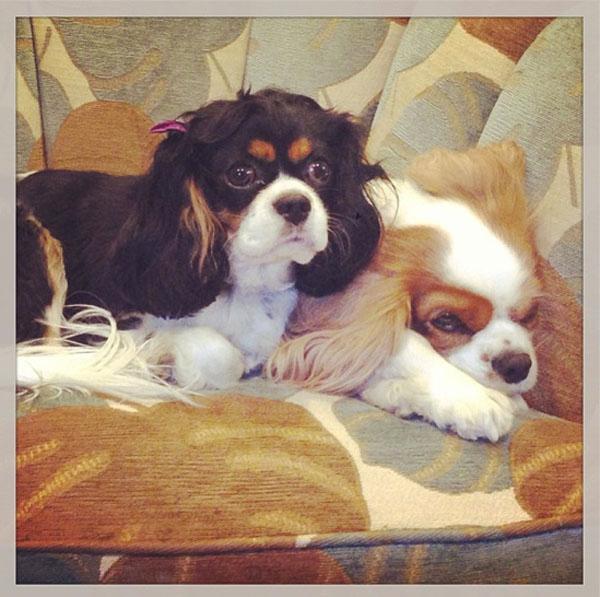 What's better than one celebrity pup? Two! The Cavalier King Charles Spaniels are always featured on their mystery star owner's Instagram and we always look forward to cute shots. Want to know which starlet we're talking about? Get the scoop below with the help of five clues in today's Afternoon "Aww"!
1. Won Academy of Country Music awards in 2009 for "Top New Female Vocalist" and "Top New Artist."
Article continues below advertisement
2. First acting role was as a Hogwarts school girl in Harry Potter and the Philosopher's Stone.
3. Worked alongside Cher and Christina Aguilera in the flick Burlesque.
4. Is best friends with Vampire Diaries' star Nina Dobrev.
5. Filled in for judge Len Goodman in season 17 of Dancing With the Stars.
Think you know the right answer? Scroll down to the bottom of the page to see if you guessed correctly!
The cute pups belong to the gorgeous Julianne Hough! Thanks for playing and come back Monday through Friday for new installments of Afternoon "Aww."
Photos: See Yesterday's Afternoon "Aww" of Shay Mitchell's Pomeranian
How do you think Julianne has been doing as a judge on Dancing With the Stars? Share with us your thoughts below and @OKMagazine.