NEWS
Your Afternoon "Aww": Can You Guess Which All-Star Athlete This Golden Retriever Belongs To?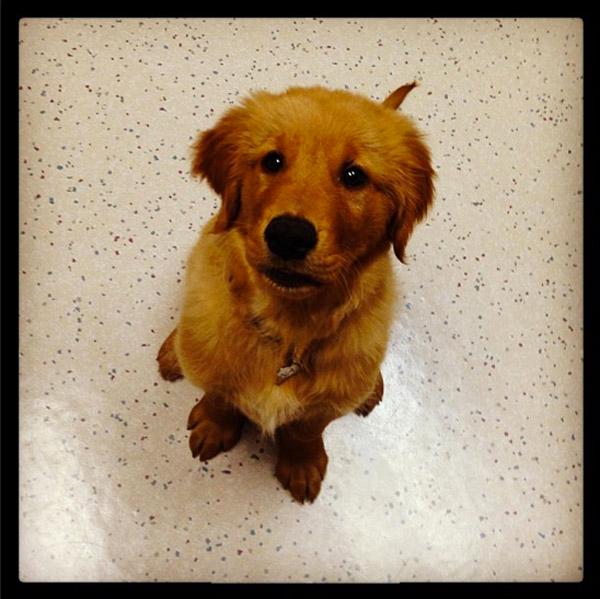 Just like celeb pets, athletes come in all shapes and sizes. So which pint-size powerhouse does the giddy Golden Retriever below belong to? Use our five clues to help distinguish the Olympian owner of today's adorable Afternoon "Aww." Then after you've chosen an answer, scroll down to the bottom of the page to see if the guess is correct!
1. Grew up in Des Moines, Iowa.
2. Is currently enrolled at Vanderbilt University in Nashville, Tennessee.
Article continues below advertisement
3. Made a cameo appearance in ABC Family's hit show, The Secret Life of the American Teenager.
4. Was a judge for the 2010 Miss America pageant.
5. Won the Mirror Ball Trophy on Dancing With the Stars season 8.
Think you can identify the all-star athlete? See the big reveal below!
The cute pup above belongs to gymnast Shawn Johnson! Thanks for playing and come back Monday through Friday for new installments of Afternoon "Aww."
Photos: See Yesterday's Afternoon "Aww" of Lena Dunham's Dog Lamby
What's your favorite sport to play? Share with us in the section below and @OKMagazine.