NEWS
Your Afternoon "Aww": Can You Guess Which Actress This Yorkshire Terrier Belongs To?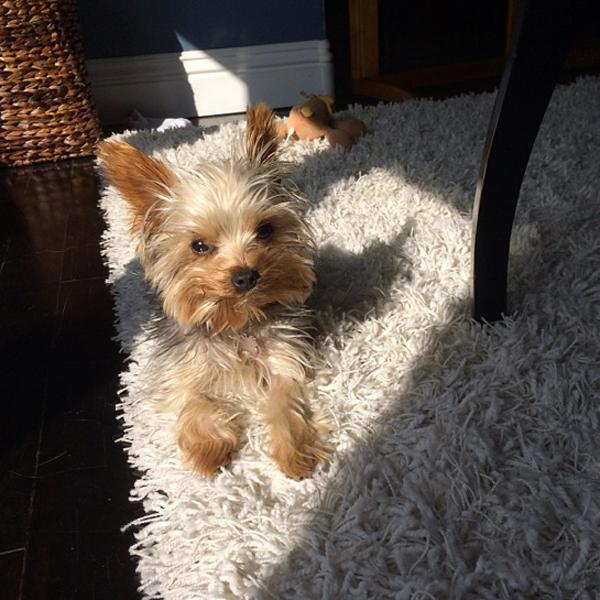 Not only was today's mystery star just named co-host of the People's Choice Awards, but she is the leading lady of a hit CBS comedy. Still need more clues as to which actress we're talking about? Check out our five hints below along with an adorable Instagram snapshot of the celebrity's Yorkshire Terrier Betty. Good luck and enjoy today's Afternoon "Aww"!
1. Competed in Miss America pageants and was crowned Miss Marin in 2006.
Article continues below advertisement
2. Starred in Maria Menounos' Aventures of Serial Buddies with Kathie Lee Gifford.
3. Was styled by Brad Goreski on Bravo's It's A Brad, Brad World.
4. Appeared in Lady Antebellum's music video for their track "Downtown."
5. Voiced a sorority girl in Pixar's Monsters University.
Find out which actress we're talking about by scrolling down!
Today's mystery star is Beth Behrs of 2 Broke Girls! Thanks for playing and come back Monday through Friday for new installments of Afternoon "Aww."
Photos: See Yesterday's Afternoon "Aww" of Jimmy Fallon's Golden Retriever Puppy
Do you love 2 Broke Girls? Share with us your answer below and on Twitter @OKMagazine.