NEWS
Your Afternoon "Aww": Can You Guess Which Comedian This Golden Retriever Belongs To?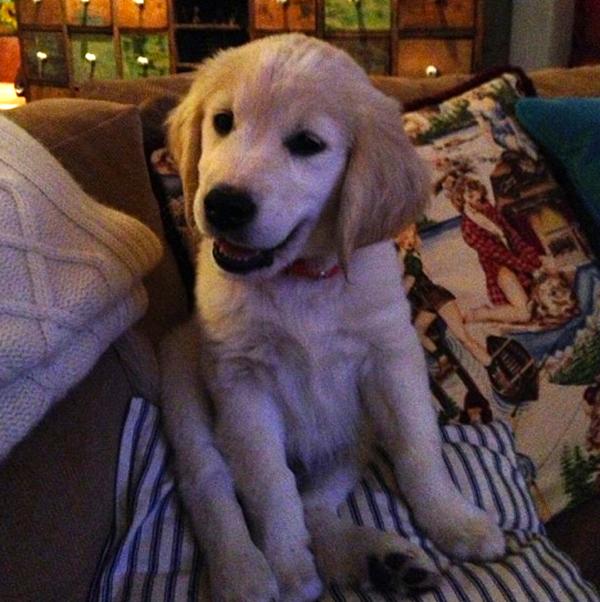 After bringing golden retriever puppies onto his show for a fun (and oh so adorable) segment, today's mystery star feel in love with one little furball in particular—Gary. Not only will your heart melt from looking at our Afternoon "Aww", but you will leave grinning ear-to-ear after determining the hilarious celebrity owner. Get started by taking a peak at our five clues below. Then see if you guessed correctly at the bottom of the page!
Article continues below advertisement
1. The comedian gives troll dolls credit for his big break.
2. Fans can spot the mystery star in the background of Robin Williams and Billy Crystal's funny flick, Father's Day.
3. Co-hosted the 2001 MTV Movie Awards with Kristen Dunst.
4. Performed on Saturday Night Live for six years.
5. Is replacing Jay Leno as the host of The Tonight Show in 2014.
Scroll down to find out which comedian little Garry belongs to!
Gary's owner is...Jimmy Fallon! Thanks for playing and come back Monday through Friday for new installments of Afternoon "Aww."
Photos: See Yesterday's Afternoon "Aww" of Dina Manzo's Cats
Is Late Night With Jimmy Fallon your favorite show? Tell us below and on Twitter @OKMagazine.