NEWS
Your Afternoon "Aww": Can You Guess Which A-Lister This Pug Belongs To?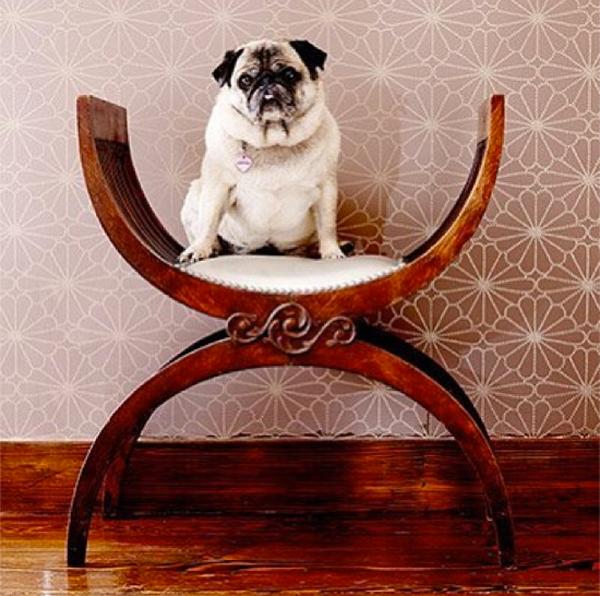 We love a celebrity pug shot (did you catch our play on words there?), especially when it's for a professional ad campaign! Today's mystery star shared the amazing Afternoon "Aww" below of her pup featured in a photo shoot for Domaine Home. But which fabulous A-lister could the owner be? See if you can pinpoint the actress with the help of our five clues.  Then scroll down for the big reveal!
1. Appeared in Nintendo and J.C. Penney ads as a kid.
Article continues below advertisement
2. Attended the Atlantic Acting School alongside Rose Byrne, Peter Facinelli and Felicity Huffman.
3. Was featured in three episodes of the Nickelodeon classic, The Secret World of Alex Mack.
4.  You've seen the flick a million times, but you might have overlooked this A-Lister in Drew Barrymore's Never Been Kissed.
5. We here at OK! Magazine released the first photos of the actress' daughter Honor!
Want to know the answer? Get the scoop at the bottom of the page!
The pug featured above belongs to Jessica Alba! Thanks for playing and come back Monday through Friday for new installments of Afternoon "Aww."
Photos: See Yesterday's Afternoon "Aww" of Sarah Hyland's Maltipoo
What's your favorite Jessica Alba movie? Share your answer with us @OKMagazine and below in the comments.