NEWS
Your Afternoon "Aww": Can You Guess Which Star This Chihuahua Belongs To?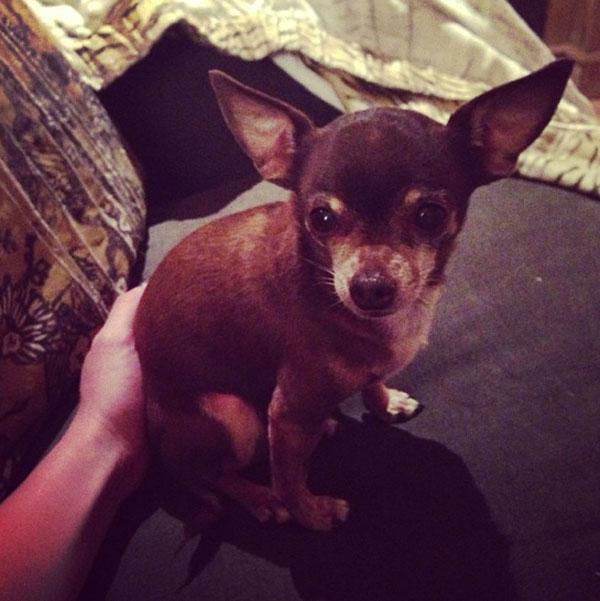 Coco the Chihuahua may be small, but she is mighty! According to the mystery owner, the 15-year-old pup is "such a little fossil." You might also recognize Coco's siblings, Jak and Rue, who are also featured regularly on the celeb's Instagram. Read the hints below to help solve the question of which child star today's adorable Afternoon "Aww" belongs to!
1. Launched a collaboration called Femme for DKNY Jeans in August 2009.
Article continues below advertisement
2. Created two hit perfumes including "Wrapped with Love."
3. Became a New York Times best-seller thanks to her teen books Elixir, Devoted and True.
4.  Played "Lorraine Baker" in the Cheaper By the Dozen series.
5. Has made guest appearances on Gossip Girl, Two and A Half Men, Community and Raising Hope.  
Scroll down to the bottom of the page for the name of the fabulous leading lady!
The answer is...Hilary Duff (Also know as Lizzie McGuire!) Thanks for playing and come back Monday through Friday for new installments of Afternoon "Aww."
Photos: See Yesterday's Afternoon "Aww" of Jessica Alba's Pug
Is a Chihuahua your favorite dog breed? Sound off in the comment section below and @OKMagazine.