NEWS
Your Afternoon "Aww": Can You Guess Which Star This Yorkie Belongs To?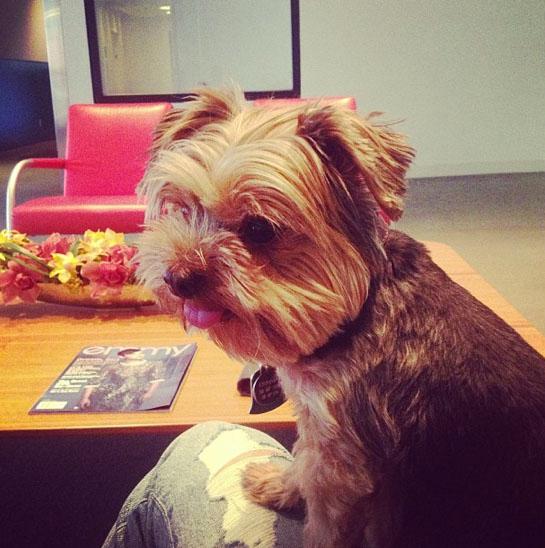 What better way to start out your Monday than with an adorable celebrity pet? To get your juices flowing for the big work day ahead, put your brain to the test to see if you can identify the Yorkshire Terrier below. Check out the clues in the section below to see if you can pin point the mystery owner to little Cinnamon.
1. At the age of seven, the star landed a gig at Lincoln Center where she went on to perform in more than 20 operas in six different languages.
Article continues below advertisement
2. Clint Eastwood's Mystic River was her first major studio film where she worked alongside all-star actors Sean Penn and Kevin Bacon.
3. She is an alum of NYC's Spence School with famous graduates including Gwyneth Paltrow and Kerry Washington.
4. Released two albums ranging from pop to cover songs.
5. Stole the show with lead roles in The Phantom of the Opera and The Day After Tomorrow.
Which star do you think the cute Yorkie belongs to? Scroll down to the bottom of the page to find out!